Read the obituaries of deceased Viatorians —  including associates, brothers and priests — from the United States Province by clicking a letter below.  They are arranged alphabetically by last name.
If you do not see the Viatorian you are looking for, please contact the archivist at asherwood@viatorians.com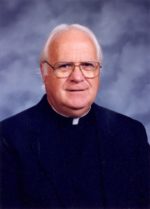 Fr. James F. Fanale, CSV, passed away unexpectedly on Oct. 13, in St. Anne, Illinois. He was 77. Fr. Fanale was born Nov. 19, 1942 in Springfield, Illinois, the son of Michael and Gertrude (Davis) Fanale. He is survived by his brothers Michael (Dorothy) Fanale of...