We strive to raise a community of college-aged and post-grad young adults by engaging them together in the Viatorian charism and community life.
The Viatorians are proud to serve in many great parishes, schools, and communities throughout northeastern Illinois and southern Nevada. Even after young people graduate from our schools and move into adult life after growing up in our parishes, we hope they will continue to explore and live their faith into their adult lives.
Viatorian Young Adult Ministry creates opportunities to bring young adults together — both those who come from Viatorian communities as well as those who find us through friends and community connections. VYAM invites young adults to prayer, learning, and faith-sharing as well as socializing. Here, you can find a lively and enlightened faith as well as friends and fellowship.
Get involved with VYAM!
Complete this Google Form to receive email alerts about upcoming events, or email the Young Adult Board directly at ViatorianYA@gmail.com.
Follow @ViatorianUSA on Instagram, Twitter, and Facebook to stay in the loop, and follow #ViatorianYA on Instagram to make sure you don't miss any posts.
VYAM is a Viatorian Vocation Ministry.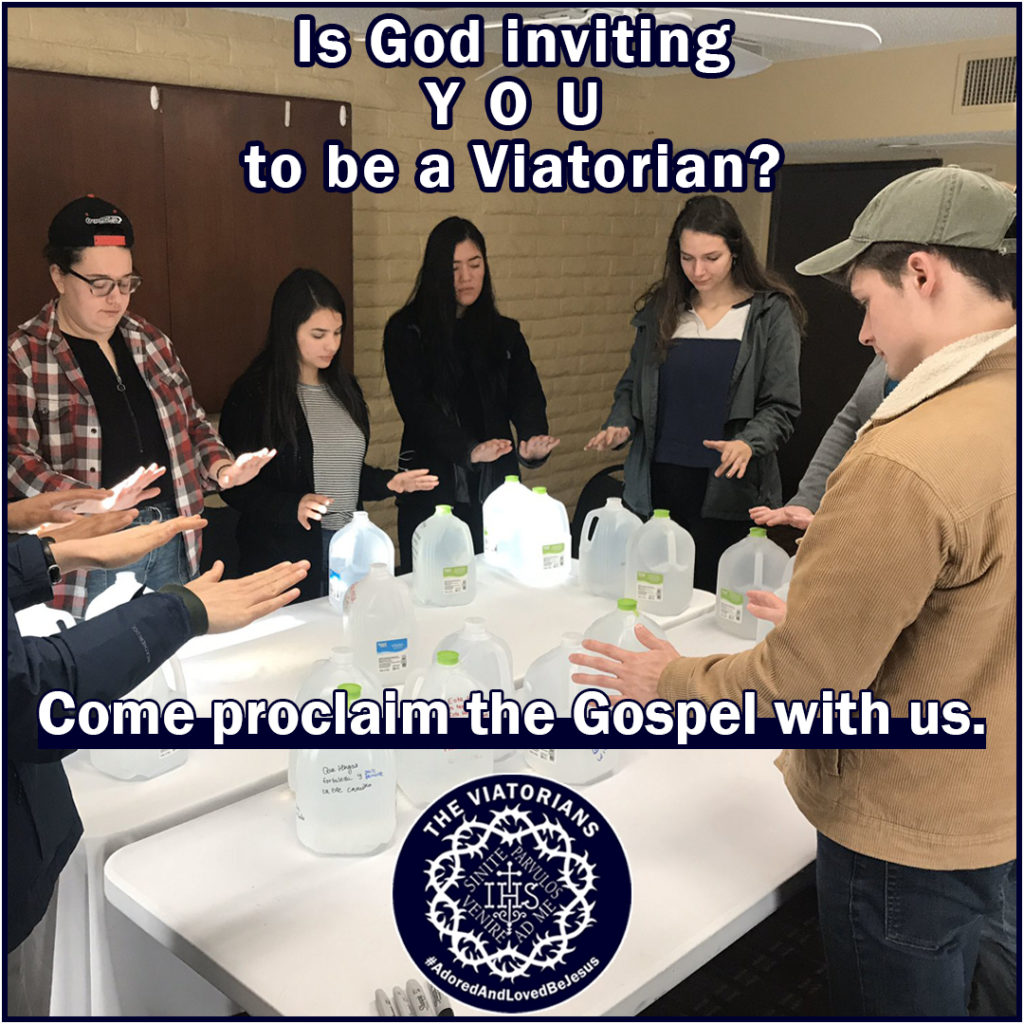 The Viatorians are committed to helping everyone — both men and women, both those considering religious life and those who believe God is inviting them to single or married life — discern what God's invitation for them might be. Viatorians prioritize walking closely with young people and listening to them, and the community leadership strongly supports this accompaniment of young adults.
We encourage all young people to utilize our discernment resources, and we invite young men who wonder if God may be inviting them to religious life to learn more about Viatorian vocations, Viatorian formation, and the lives of brothers and priests.
For young adults seeking to be more active or intentional in service, a vocation minister would be happy to walk with you in discerning volunteer or ministry placements, like those found at Catholic Volunteer Network. Email vocations@viatorians.com to start a conversation.
VYAM Events
Exploring God's Invitation
On the last Thursday of each month, at 9pm CT/7pm PT, we hold a virtual discernment gathering for college-aged and post-grad young adults. Exploring God's Invitation is an hourlong gathering that includes a simple topic and space for faith-sharing discussion.
For Summer 2021, we will hold these sessions at 7:30pm CT in a hybrid model, offering an in-person option with drinks for those over 21 years old while still offering a remote option via Zoom. Our first gathering in this format is Thursday, June 24 at the Province Center.
To receive an email reminder for each gathering, complete the form above. We'd love to have you join our conversations.
Young Adult Summer Placement
This placement program provides college-aged young adults (those who have graduated high school up to those who have just graduated from college, or otherwise aged about 18 to 22) with a way to participate in the Viatorian charism, mission, and ministry in a way that fits their interests and passions as well as their summer availability. The goal is to further a young adult's Viatorian formation via ministry and service experience.
To learn more, check out this one-pager. Young adults who are interested should contact Viatorian Vocation Ministry ASAP (by emailing vocations@viatorians.com) to begin a conversation, ideally by the Easter preceding that summer at the latest.
For Summer 2019, Amanda Murphy served a six-week stint as Young Adult Summer Coordinator for the Integrity of Creation. Check out her public report here, or review her slideshow presentation here.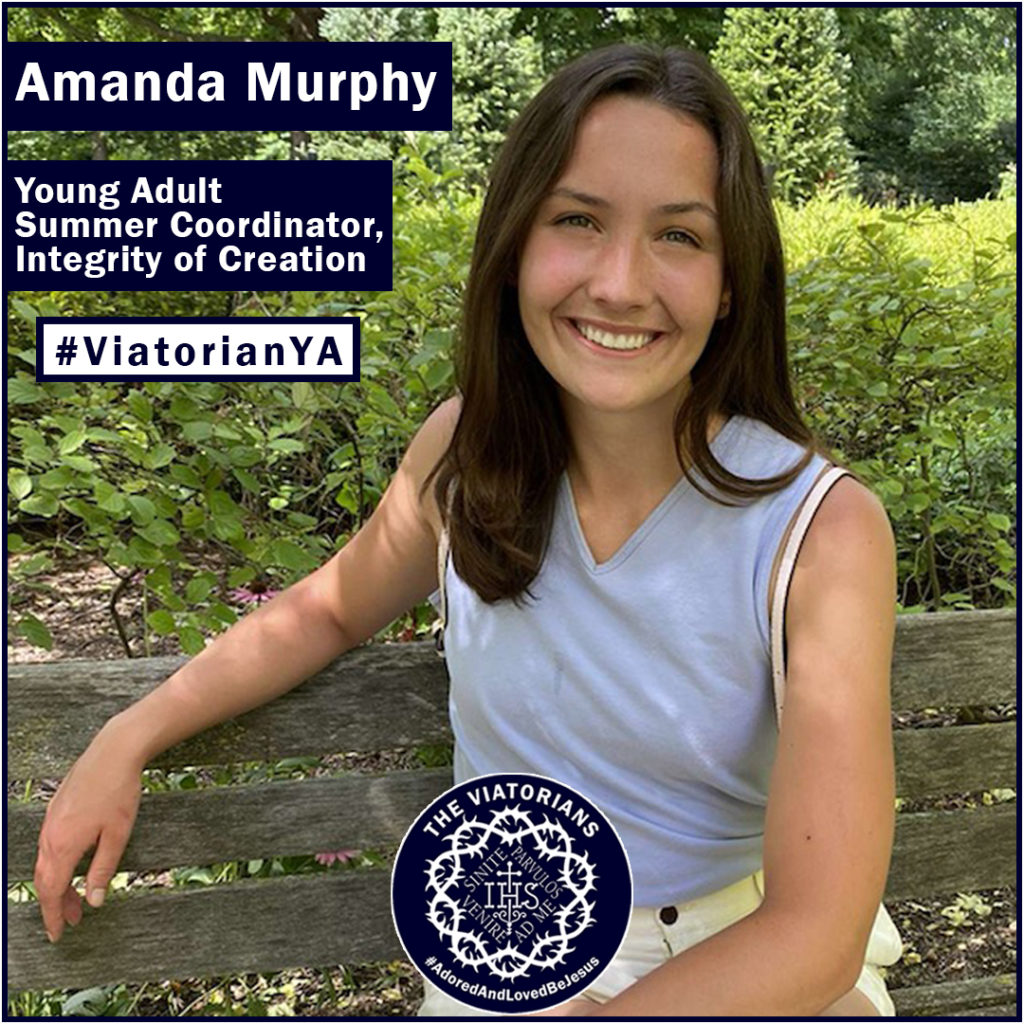 Viatorian Faith in Action Conversations
With an eye to major social issues, VYAM held faith in action conversations. Our goal was to offer some Viatorian perspective on a major issue, put forth some Catholic social teaching, and open an avenue for discussion. So far, we have covered ecological and environmental concerns and racial injustice. Stay tuned for future gatherings.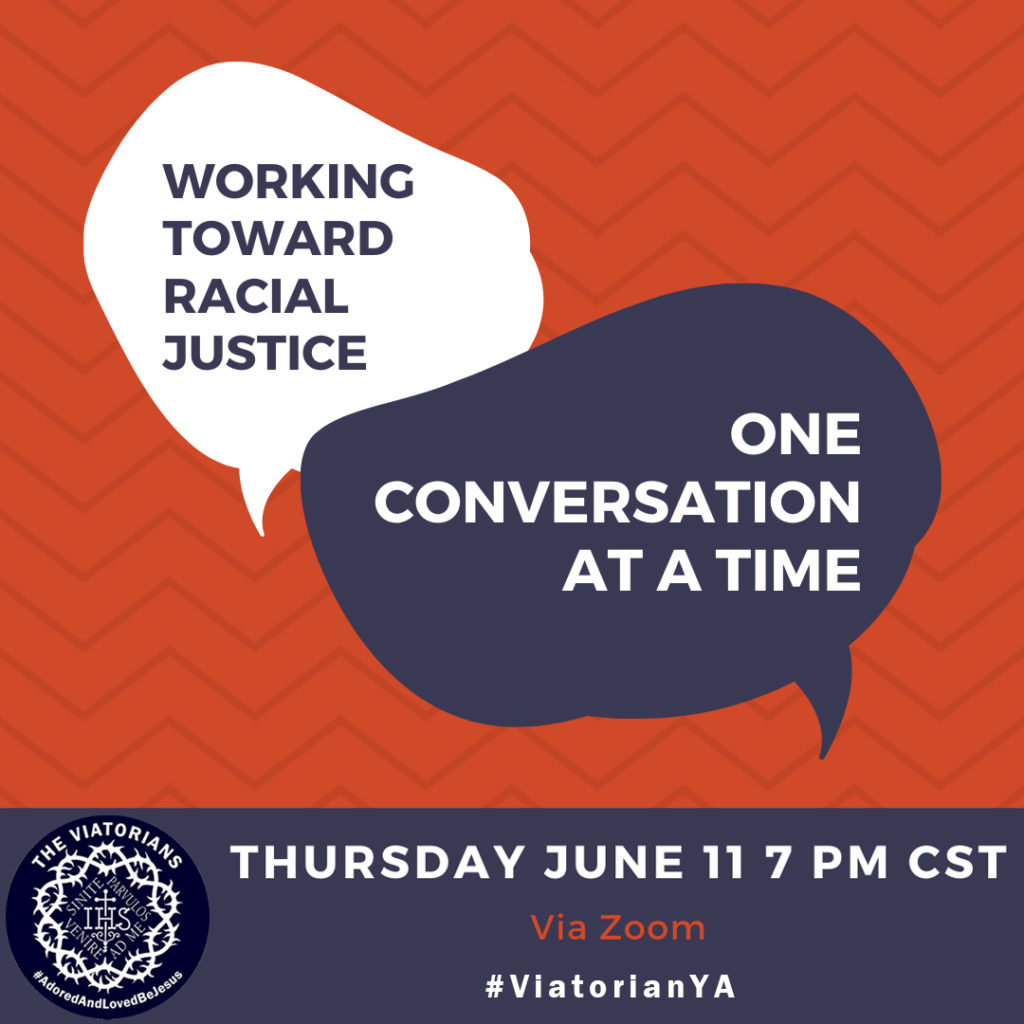 Viatorian Young Adult Think Tank
To lay strong groundwork for young adult ministry, the Viatorians invited a focus group of young adults from various Viatorian communities and institutions. Our goal was to listen diligently to input on a number of key areas for young adult faith life. Our main takeaways from this great day were that we should constitute a Young Adult Board to steer the programming and activity of young adult ministry and that we should inaugurate a Young Adult Summer Placement program to engage college-aged young adults who want to spend their summer deepening their Viatorian formation and working in a Viatorian-related role. Both ideas have been approved by the Viatorian leadership and put into motion.
Viatorian Young Adult Board
The Viatorians, through the Director of Vocation Ministry, Br. John Eustice, CSV, invite and appoint young adults to a board that steers the direction of Viatorian Young Adult Ministry and devise and implement its programming and ministry. Currently, the board is comprised of five young adults:
Jean Ang (St. Viator Church, Chicago)
Annie Nagle (Saint Viator High School)
Ky Guerrero (St. Thomas More Catholic Community)
Jason Wilhite (Saint Viator High School)
Tyler Harris (Saint Viator High School).
If you have questions, concerns, or comments, we invite you to email the board at ViatorianYA@gmail.com or contact a board member directly.