Contact
The mission of the Archives is to identify, collect, preserve and make accessible the historical records and personal papers for enduring value.
The Archives program supports and serves the provincial staff, confreres, associates and the general public as permitted by canon law, civil law and conservation considerations.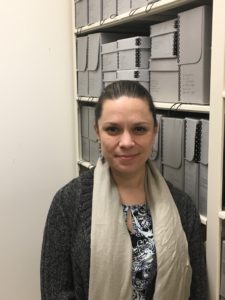 Amy Sherwood
Archivist
Phone: (847) 637-2130
Email: asherwood@viatorians.com
Days Available: Monday – Friday
Hours: 8 a.m. – 5 p.m.