Accompaniment and Contact Program
The Viatorian Contact Program is available to any high school graduate who wishes to actively search out whether or not he has a vocation as a brother or priest, but is not yet ready to join a religious community or a diocesan seminary program as a resident.  Discernment involves becoming aware of God's active presence in one's life and making important decisions based on that awareness.  It involves gathering pertinent information and experience, developing one's talents, praying for guidance and openness, seeking spiritual direction, and taking time for serious reflection. God invites each of us to live and work with Him in some special way. A discerner can get in touch (email vocations@viatorians.com) or call or text (847) 894-8537 to begin accompaniment. The Director of Vocation Ministry will have an initial conversation with you and set a frequency for contact.
Pre-Novitiate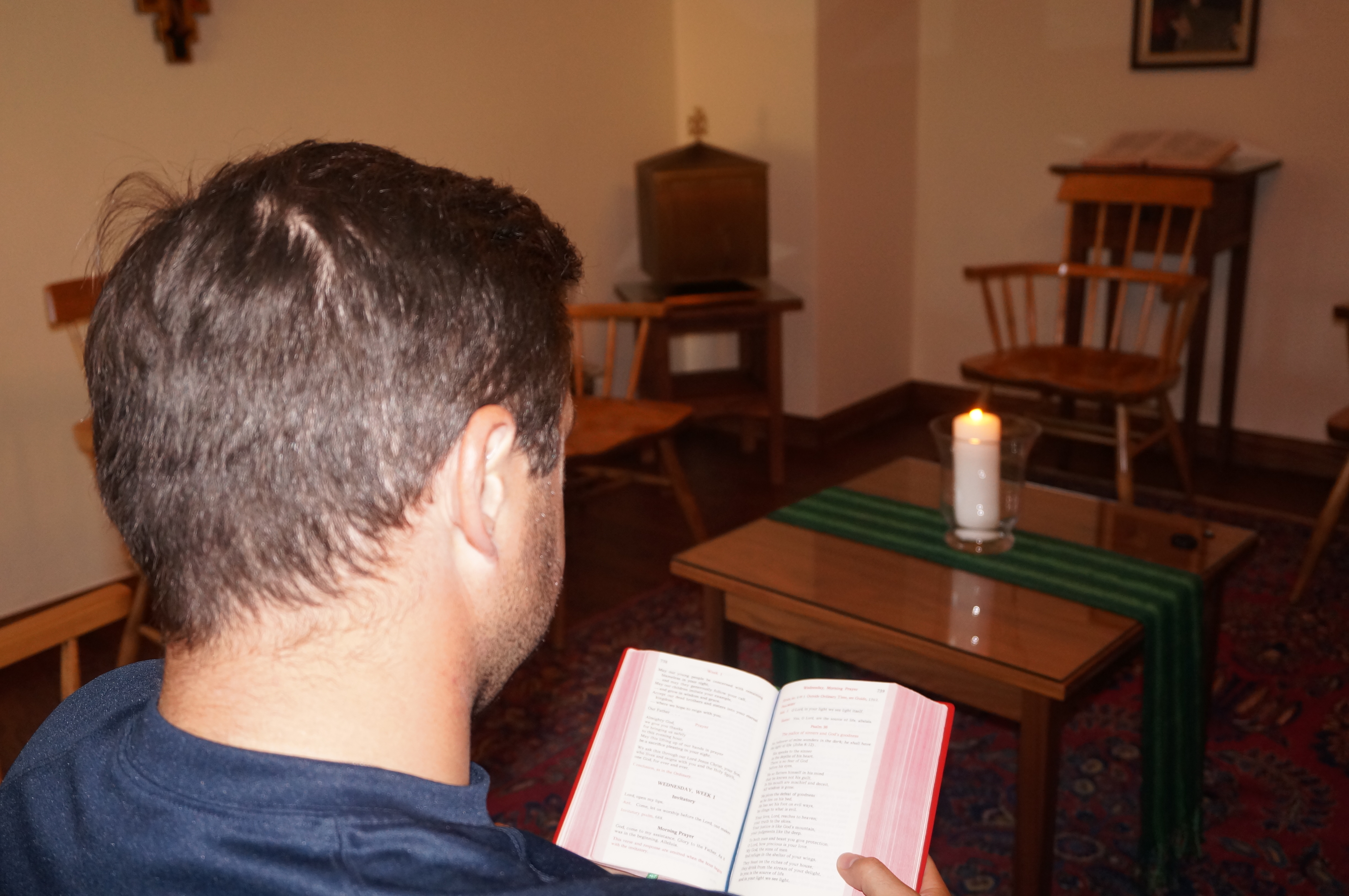 The candidate lives in a Viatorian house and works with our professed men in a Viatorian-sponsored ministry. The purpose of the program is to provide the candidate with a gradual introduction to a more intensive Christian communal living experience. During this time, the candidate has the opportunity to get to know us better and to search out his vocation with the assistance of a formation director. The length of the program is determined by individual need. The minimum length of the program is one year, usually in line with the academic year. Our Pre-Novitiate Program is deliberately flexible in order to provide for the needs of men who come to us at varying ages and with varying educational backgrounds. Read more about adjustments made in 2020 to update the Pre-Novitiate.
Novitiate
The Novitiate is the most important period of formation.  It introduces the novice to a deeper experience of prayer, community living, and the dynamics of individual growth and development. It also provides him with some apostolic experience and guides him in his study of scripture, spirituality, traditions of the congregation, and the vows of poverty, chastity and obedience. Under the guidance of the novice master, the novice more deeply reflects upon his relationship with God and his decision to live vowed life as a Viatorian. The Novitiate is a one-year program.
Temporary Vows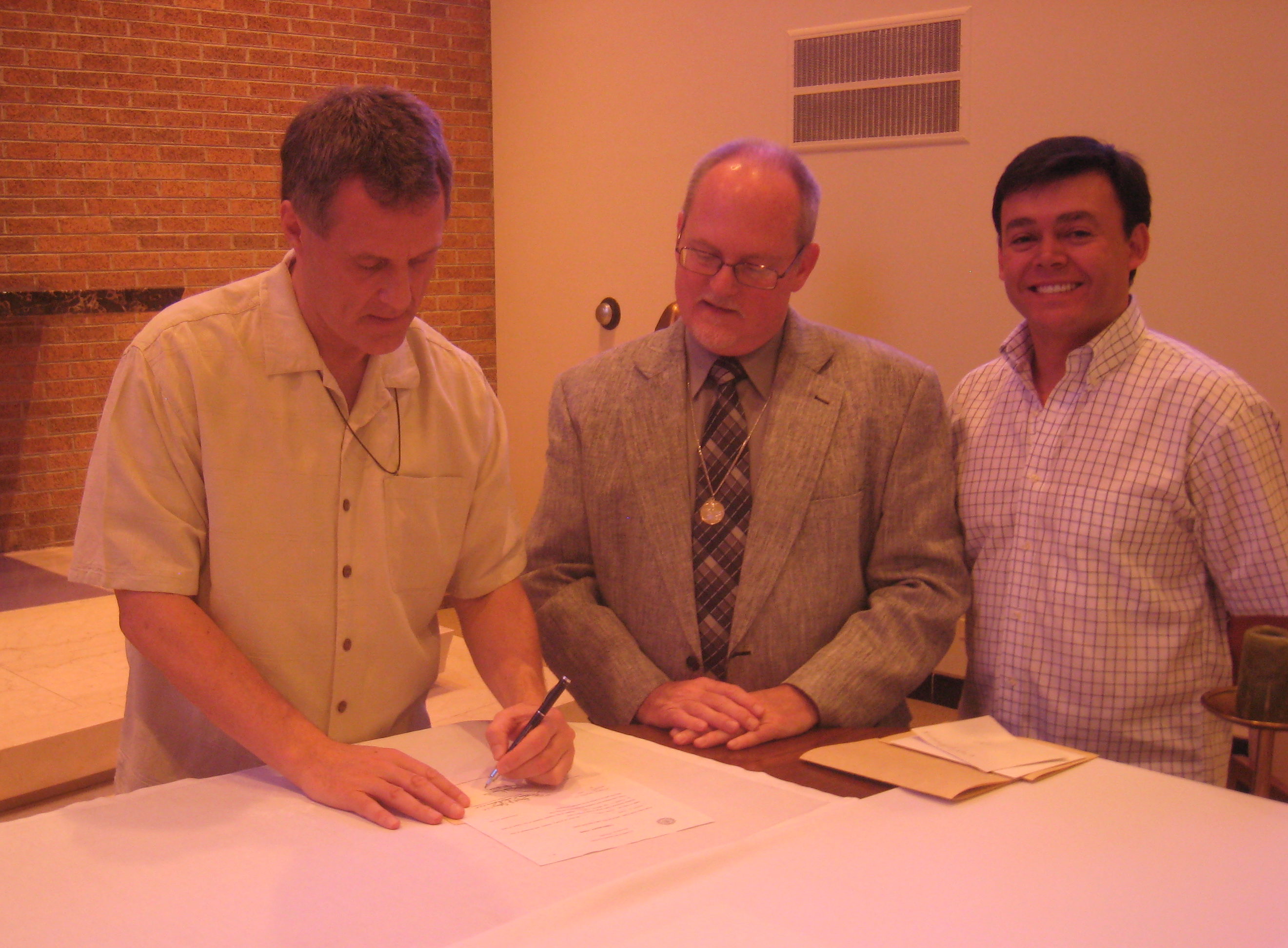 Upon completion of the Novitiate, the Viatorian brother professes the vows of poverty, chastity, and obedience for a three-year period, sometimes called "first vows." Temporary vows may be renewed after this initial period, or the candidate may request permanent/perpetual vows. During the period of temporary vows, the Brother is given the time, training, environment, and experience he needs to make a lifelong commitment as a Viatorian. He normally lives in one of our local communities and works in some area of our apostolate for at least two years. Then, if he intends to continue as a Viatorian brother, he begins advanced studies or training at whatever school or organization best suits his and the Community's needs. If he desires to become a Viatorian priest, he may request to begin his theological studies at Catholic Theological Union in Chicago, where he will pursue the required curriculum and formation for ordination to the priesthood. (Brothers may also choose to live and work as brothers indefinitely, perhaps discerning an invitation to priesthood later in religious life or desiring to be a brother for life.)
Theological Studies
If a Viatorian Brother discerns an invitation from God to become a Viatorian priest, he is required to pursue graduate theological studies at Catholic Theological Union in Chicago. This program of professional theological study and ministerial formation normally takes four years in order to fulfill the requirements established by the United States Conference of Catholic Bishops for ordination to the priesthood and includes earning a three-year Masters of Divinity degree (M.Div).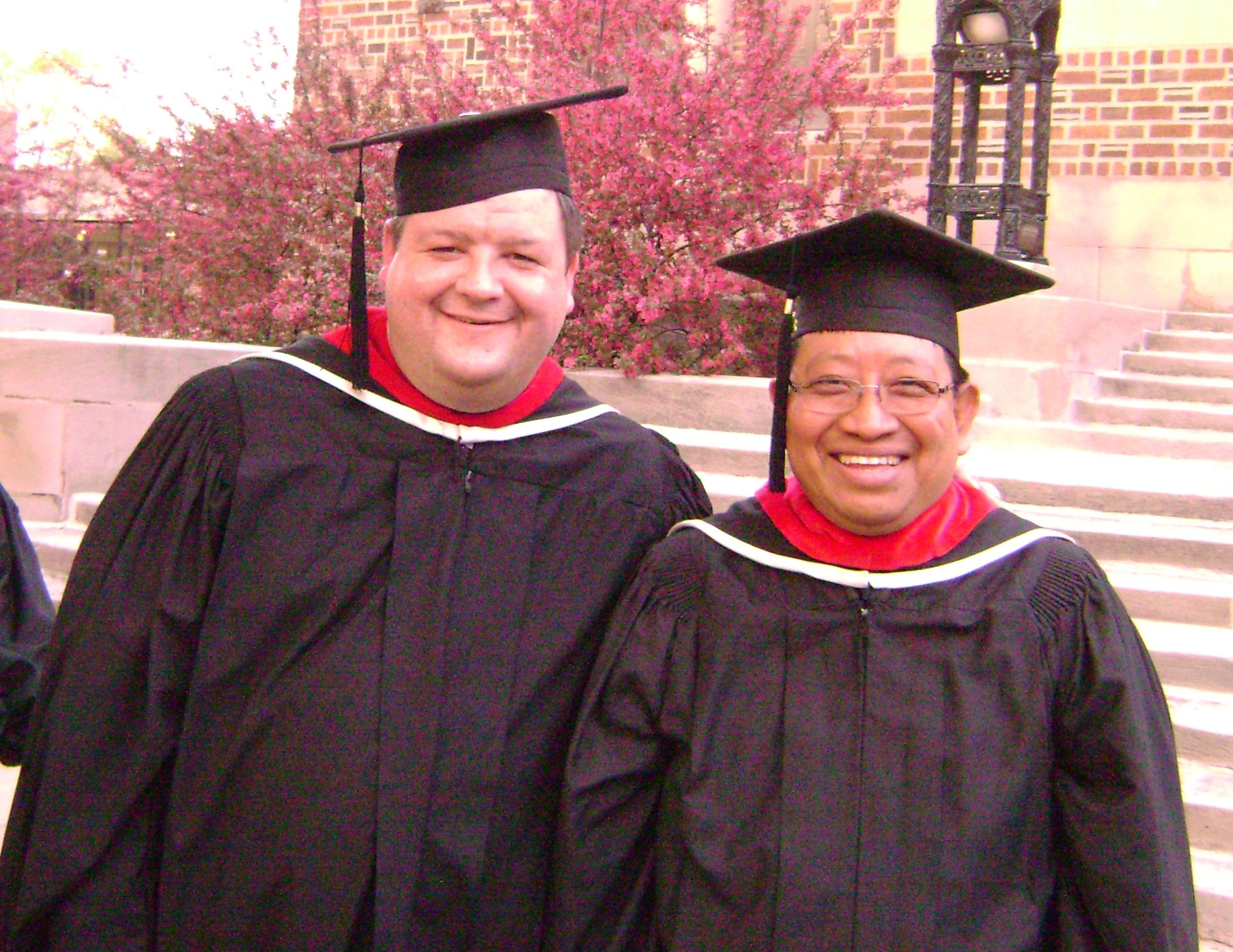 Ordination to the diaconate ordinarily takes place at the end the spring semester of the third year of this program of theological studies and ministerial formation.  The fourth year engages the Viatorian Deacon in the Deacon Internship Program. This program is normally one year long; it is spent in residence at a Viatorian parish, and the deacon is mentored by a Viatorian pastor and by the Viatorian Director of Priestly Formation.  Upon successful completion of all components of this program for priestly formation, the Viatorian deacon may request ordination to the priesthood in the late spring of his deacon internship. Viatorians must profess perpetual vows before ordination.
Viatorian Brothers who discern God's invitation to continue as Brothers often complete a one- or two-year certificate and/or degree program in theology, religious education, or another academic area or professional discipline that would help the Viatorian's ministry.  Graduate theological education usually occurs at Catholic Theological Union in Chicago, Loyola University in Chicago, DePaul University in Chicago, the University of Notre Dame, or other Catholic Universities. These graduate professional programs help prepare the Viatorian Brother for a variety of ministries including teaching, campus ministry, parish ministry, and social justice ministry. During this time and throughout religious life, brothers may renew vows on temporary bases (usually for three years at a time) or may request to profess perpetual vows.