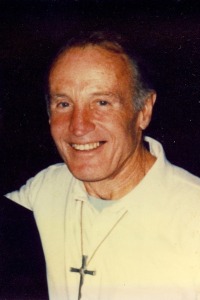 Fr. Gene Lutz
Fr. Gene Lutz, CSV ministered at Villa Desiderata in McHenry, IL for 31 years (1965-1996). He was the Villa's first retreat director. Recently the Villa donated his hand-tooled riding saddle to BraveHearts in his memory.
BraveHearts, located in Harvard, IL, provides equine-assisted activities and therapies to children, adults, military veterans and their families. Their vision is to bring hope, joy and unlimited possibilities through the healing power of the horse.

From the Villa Voice newsletter – Oct/Nov/Dec 2012, p. 3
Read the entire newsletter at this link.