It's official.
The Clerics of St. Viator will assume responsibility of a school in Tunja, Colombia formerly run by the Congregation de Religiosas Hijas de Cristo Rey, or the Religious Daughters of Christ the King.
The school, Colegio Cristo Rey, educates students from preschool through high school and will soon carry the St. Viator name — and qualities of a Viatorian education, namely one that is faith-based, co-educational, bilingual and pastoral, with professed Viatorians on staff.
"This is a new day in the Foundation of Colombia," says Fr. Thomas von Behren, CSV, provincial. "We now have two major schools in Colombia, along with our three parishes."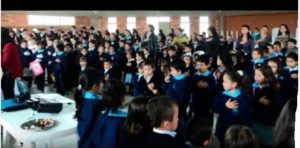 Viatorians opened Colegio San Viator in 1963 in Bogotá, as an all-boys high school. Over its more than 50 years, the school has expanded to include preschoolers through high school. It now is a highly regarded bilingual, co-educational colegio, accredited by the International Baccalaureate Program, and with an enrollment of more than 1,000 students.
"We plan to extend our mission that we started in Bogota, to this new school in Tunja," Fr. von Behren says. "There are several buildings and a lot of land, so we expect to grow its enrollment over the next few years."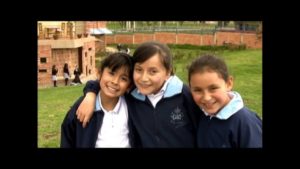 A decision was reached Aug. 31 and the transfer of ownership will take place near the end of the year, after the end of this term, and before the start of the new school year in February.
"The response has been overwhelmingly positive," Fr. von Behren adds after his visit to Colombia. "When told this morning of the new school, the faculty, staff, and administration of Colegio San Viator erupted into applause and expressed joy and support that their mission here in Bogota was being extended to the young people in Tunja.
"Everyone has asked what they can do to help," Fr. von Behren adds, "and nearly all said that they were so happy and so proud."