Last year, Viatorians turned over the mission they started in Belize to the Franciscans, but the people they served there, and particularly the poorest of the poor, continue to be at the heart of the Viatorian Community.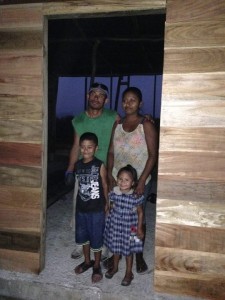 Earlier this month, Fr. Daniel Lydon, CSV, appealed to parishioners at St. Viator Catholic Community in Las Vegas to consider supporting Viatorian efforts in Belize.
He described a nongovernmental organization called Project Matthew 25, named for the Scripture passage: "For I was hungry and you gave me something to eat, I was thirsty and you gave me something to drink, I was a stranger and you invited me in."
The ministry was created by Br. John Eustice, CSV, with a native Belizean, Rafael Cob, to create better living situations — including building and renovating homes — for people in the Corozal District.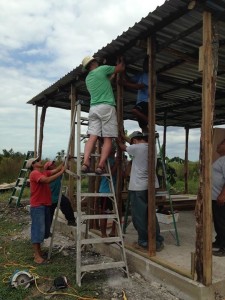 "This ministry also provides wells, new roofs and trains Belizean people to do all of this good work," Fr. Lydon said. "It has truly become a project of Belizeans helping Belizeans, but they depend on our financial help so more people can benefit from better living conditions."
Br. John now works in Campus Ministry at Saint Viator High School. This week, he too will oversee a fundraiser at the school for Project Matthew 25.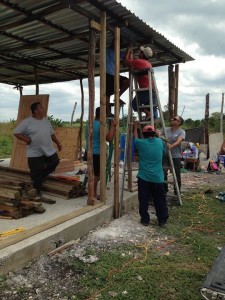 "Let's help a family live in dignity," he said to his colleagues on the faculty.
Fr. Dan described the appeal as a way of expanding the work of the church.
"Your contribution will help us support the materially poor of Belize build a church rich in faith, reaching out to those in greatest need," he said. "There is no overhead. Everything goes to our work for the missions."