One week before the pandemic took hold of the country, students at St. Viator Parish School in Las Vegas planted seeds in the raised garden on their primary campus. This is the third year for the project — whose tag line is "Grow with Me" — but this summer its benefits go  beyond its academic value.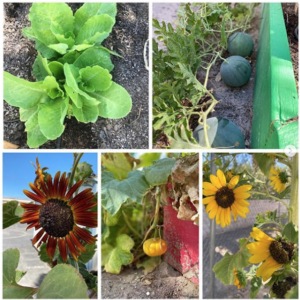 Las Vegas residents have been hit hard by the downturn in the economy, and they are turning out in record number to food distribution sites. Three Square food bank, where the Viatorian Community made a generous donation, reports that in the last year the number of people in Southern Nevada who didn't know where their next meal would come from, doubled.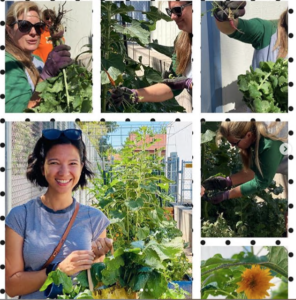 St. Viator School is quietly doing its part to help those in need.
"The fresh vegetables growing in the garden have been going to staff and families in need," says Mrs. Tracy Brunelle, Principal. "They come and harvest themselves. We have one family that has been coming on a regular basis throughout the summer."
They have quite a bounty to choose from. Over the last few weeks, its crops have included a pumpkin, eggplant, carrots, herbs, cucumbers, potatoes, green beans, okra and cherry tomatoes.
The school works with farmer, Wendy Wilson, of the urban garden organization, Garden Farms of Nevada, which has advanced the benefits of sustainable gardening in local schools.
The Grow with Me garden is supported in part by a grant from the Viatorian Community, which supports the school's effort in feeding the hungry and caring for God's creation.