With spring just around the corner, thoughts turn to the return of flowers — and of gardening. For the last nine years, the Viatorian Community has kept a garden on the grounds of the Province Center. Its 14 raised beds are nurtured by Viatorians, staff, alumni, parents and students of Saint Viator High School.
Fr. Daniel Hall, CSV, Provincial, conceived the idea in 2012 and together with some original gardeners blessed the space and its ministry. Right from the start, the garden's mission was to raise fresh vegetables to be donated to local food pantries.
Now, the garden is taking another step toward being a sacred space. Before the pandemic set in, Br. John Eustice and Dan Masterton, who work together in Vocation Ministry, registered the Viatorian Community Garden with the Saint Kateri Conservation Center. They hoped to dedicate the garden on Earth Day, but had to postpone it.
The center is a national Catholic conservation group that promotes faith, integral ecology and life. It is named for Saint Kateri Tekakwitha , who was canonized in 2012 and is the first female Native American saint. She is the patron saint of the environment, ecology and Indigenous people.
Among its many programs is a data base — and map — of gardens and parks that have attained the designation as a Saint Kateri Habitat. The Viatorian Community Garden is the latest one to be added and people can learn about it as part of the center's Saint Kateri Habitat tour.
"We're trying to lift up the voices of those who are already caring for the environment," says Kat Hoenke, program director for the Saint Kateri Conservation Center, "and make Catholics aware of how to do it."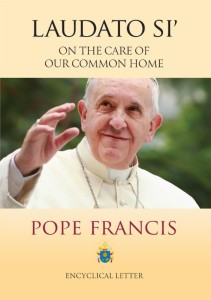 The center has promoted ecology practices among Catholics since 2000, but its mission picked up steam in 2015, when Pope Francis published his encyclical, Laudato Si' On the Care of Our Common Home.
In it, Pope Francis reminds us that "everything is connected," and he points to an integral ecology that sees the interconnectedness of social, environmental/natural, and spiritual concerns.
Find out how to register your property as a Saint Kateri Habitat, as well as how you can make your property benefit people and wildlife, here.