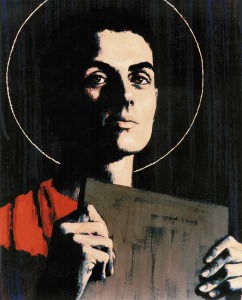 Last week on Wednesday, October 21, Viatorians around the world celebrated the feast day of our patron, St. Viator.
Here in Arlington Heights, we celebrated in Mass at St. Viator High School with the teachers, student body and other local Viatorians. In the late afternoon, we came together for a prayer service in the Province Center chapel which was followed by a wonderful dinner in the evening.
We pray to St. Viator for guidance in our ministries and thank him for his many blessings!
The following are the words to the refrain of the closing song, "Chorus of Faith," that we sang at the prayer service.
Sing it with your life
Sing it with your heart
Make melody with the words of your mouth
But mind that you listen
Tell it to others
Hear and live the Chorus of Faith