More than 65 high school students converged on Saint Viator High School earlier this month to take part in a Youth Climate Summit. They came from Loyola Academy and Nazareth Academy, and Saint Viator and Trinity high schools, all located in the Archdiocese of Chicago.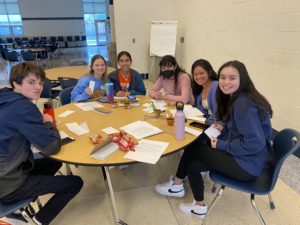 They came out of a concern for the environment, but as Catholic high school students they felt a call to respond to Laudato si': On Care for Our Common Home, the encylical published in 2015 by Pope Francis.
Yet, the day-long summit was not planned by teachers. It was a team of nine high school students — including two from Saint Viator — who were the braintrust behind the event. They started planning back in December, with the goal of helping their peers become environmental stewards, leaders and advocates.
Pre-Associate Jason Wilhite, one of the campus ministers at Saint Viator High School and an environmental advocate himself, advised the organizers, along with Kayla Jacobs, director of programs for Laudato Si' Ministries for the Joliet Diocese.
"Over the last few years, we've witnessed a growing number of students concerned about the environment," Jason said, "who are planning to study sustainability in college, and inviting us as campus ministers and Viatorians to do more to care for creation with them."
Consider some of the professionals they lined up: Sean Ruane, founder of Just Roots Chicago: Mike Galeski from the Carbon Disclosure Project; Alex Haraus, a fulltime environmental advocate: and Jennifer Snyder, an AP Environmental Science Teacher at Loyola Academy who serves on a Global Jesuit Ecological Task Force.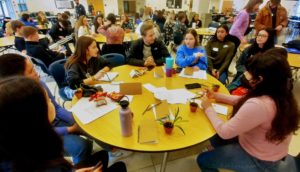 "It's awesome to witness the leadership and creativity from the students," Jason added, "literally raising up a community around environmental responsibility."