As Catholics around the world digest an interview published last week with Pope Francis — in which he said the church had grown "obsessed" with abortion, gay marriage and contraception — Viatorians embraced his inclusive tone, in an interview published Saturday by the Kankakee Daily-Journal.
Reporter Lee Provost sought their input for his story which attempted to share comments from local Catholics about the Pope's thoughts on the controversial topics.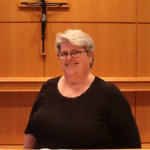 "I'm really hopeful with (Pope Francis). He's opening doors that have been closed for a long time," said Viatorian Associate Marilyn Mulcahy, the pastoral associate at Kankakee's St. Patrick's Catholic Church. "He speaks from the heart. What you see is what you get."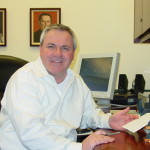 Fr. Thomas von Behren, CSV, Viatorian provincial, has spoken often about the need to reach out to the marginalized, consequently Pope Francis' recent comments resonated with him.
"They reflect a theology of inclusion rather than exclusion," Fr. von Behren said. "I am hope-filled that our church will once again be a place where all feel welcomed and embraced."
Fr. Richard Pighini, CSV, pastor at nearby Maternity of the Blessed Virgin Mary Church in Bourbonnais, agreed.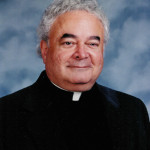 "He's not talking about changing anything — yet,"  Fr. Pighini said. "I think what he's saying is we are not always consistent [with church message]."
Finally, Fr. Jason Nesbit, CSV, an associate pastor at Maternity BVM Church, said Pope Francis is not looking at altering church doctrine, but perhaps how its laws are applied. He said the church sometimes has locked itself up in "small things, in small-minded rules."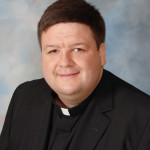 "Overall," Fr. Nesbit says, "I think Pope Francis  is calling for a 'change in attitude'."
To read the complete Daily-Journal story, click here.