Three years after parishioners at Maternity BVM Parish in Bourbonnais moved their patroness to the front of church, her beauty amid the changing seasons continues to inspire them.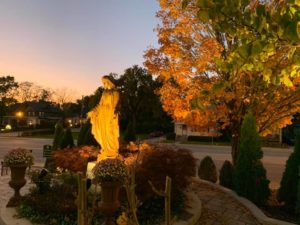 The 7 1/2-foot, 1,400-pound statue — made of iron and dating back more than 100 years — moved to a newly designed plaza in 2016, that was built to enhance the front entrance of the church.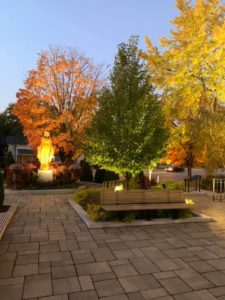 "Our Lady of Grace" originally was commissioned by a family back in 1914, to be perched on top of the convent for the Congregation of Notre Dame sisters who arrived in Bourbonnais as early as 1862 — three years before the Viatorians — to teach local students.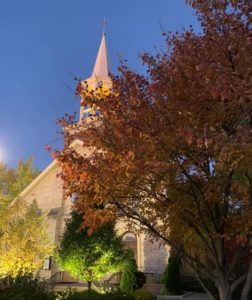 When the convent was razed in 1971, the statue of Mary moved to a high visibility location along Marsiles Street, in front of the parish school.
Ever since moving to its place of prominence, Mary greets parishioners as they enter church. Set amid the seasonal fawn and flora of the plaza, she offers a peaceful setting to all who come and a gathering place after church.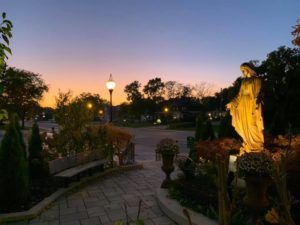 This fall, parish members repaired the exterior lighting around the church and converted to energy-saving LED bulbs. The result, by all accounts, not only demonstrates their care for creation through conservation efforts, but their love of their church and their patroness.