Religious communities across the country are planning events to observe the Year of Consecrated Life, but members of the Viatorian Community wanted to kick off the year with surrounding religious and celebrate their decisions to live consecrated lives and serve as witnesses of faith.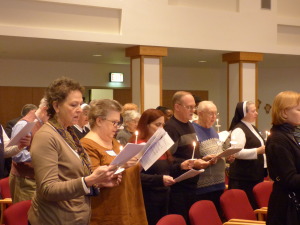 Nearly 100 people gathered Jan. 7 in the Provincialate Chapel of the Sisters of the Holy Family of Nazareth, in suburban Des Plaines, IL.
Included were members of the Alexian Brothers, Holy Spirit Missionary Sisters, Little Sisters of the Poor, Sisters of the Living Word,  School Sisters of Notre Dame, School Sisters of St. Francis, the Society of Divine Word and Sisters of Christian Charity.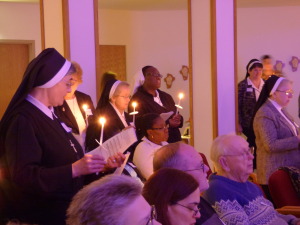 They opened the service with this call to prayer: "On this mid-winter night, while the world around us slumbers, let us rise, rejoicing."
Later, a representative from each community shared a reflection from their founder and their congregation's individual charism, before lighting a candle as a way to share their light and make the world a brighter place.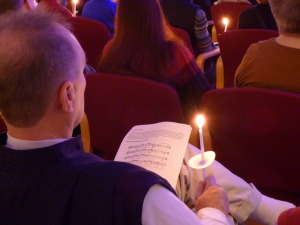 They were responding to a declaration from Pope Francis, who declared 2015 the Year of Consecrated Life, and embracing the theme: Wake Up the World.
"The church must be attractive," Pope Francis said. "Wake up the world! Be witnesses of a different way of acting, of living! It is possible to live differently in this world . . It is this witness I expect from you."