St. George Church in Bourbonnais, IL held its annual Stewardship Fair earlier this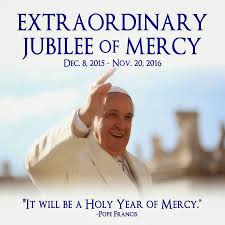 month, and while parishioners signed up for traditional ministries — from hospitality to the Women's Group — one new area drew a surprising number of volunteers: Pope Francis' Year of Mercy and activities planned within the parish during its observance.
Pope Francis made the jubilee announcement in September, of a Holy Year of Mercy as a way for the church to "make more evident its mission to be a witness of mercy."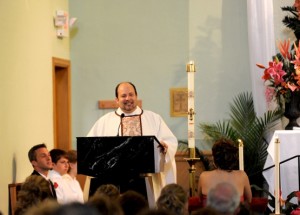 The holy year opens on the Feast of the Immaculate Conception, Dec. 8, 2015 and runs through Dec. 20, 2016.
"We're planning lots of events in conjunction with the Vatican year," says Marilynne McBride, one of the co-chairs of St. George's committee. "People signed up to help with a variety of areas, including art and environment, educational, spiritual, good works and prayer services."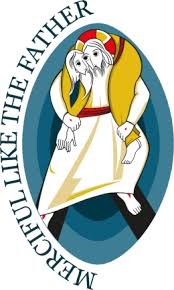 In preparation for the start of the year, committee members are making copies of the official prayer for the Year of Mercy and will make them available for every parish family.
Ultimately, St. George parishioners will have the chance to live out Pope Francis' intentions — of living the Holy Year as "a true pilgrimage" — in June, when Fr. Daniel Belanger, CSV, pastor, leads a pilgrimage to Rome.
However, it all started with the Stewardship Fair and parishioners' desire to follow the lead set by Pope Francis, and be Merciful Like the Father.