Today, Maternity BVM Parish in Bourbonnais wrote to have its faith community added to the list of parishes supporting the Tyler Clementi Foundation in standing up for at-risk LGBT youth in our country.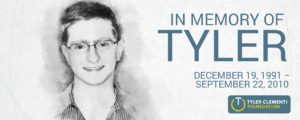 Fr. Jason Nesbit, CSV, Pastor, wrote to Jane Clementi, co-founder, saying that the mission of the foundation had drawn overwhelming support from the parish staff and pastoral council.
In taking a public stand, the parish joins 144 religious congregations, organizations and schools across the country — including the Viatorian Community, Viator House of Hospitality and the Sisters of the Congregation de Notre Dame, whom the Viatorians partnered with to open Maternity BVM School.
Together, they support a statement published by 14 Catholic bishops pledging to be upstanders and reminding LGBT youth of their inherent dignity and of God's unconditional love.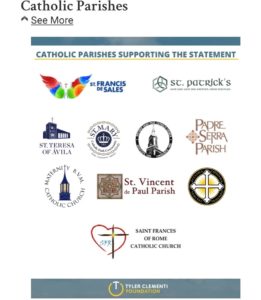 Their published statement is entitled: "God is on Your Side: A Statement from Catholic Bishops on Protecting LGBT Youth."
Fr. Nesbit said taking this position was merely living out the stated mission of the parish, which Viatorians began administering in 1865.
"In our mission statement, we say that we are 'Missionary Disciples who seek to radiate the Light and Love of Christ to all,' " Fr. Nesbit said. "And in our vision statement, we strive to be a Catholic Community where 'All are Welcome' and where 'We embrace the gifts and talents of others.' "