Four young people and two Viatorian Associates — all from the Las Vegas area — began the latest Belize Immersion Trip. The week-long  encounters take place in Corozal, Belize, Central America and give participants an inside look at the culture and people of northern Belize — and the ways in which the Viatorians serve there.
Excitement was running high before they left.
Kirsten Schwarz, a college student from Las Vegas and parishioner at St. Thomas More Parish, attended the Viatorian Youth Congress as a delegate and returned as a leader. Her parents, Dan and Cheryl are Viatorian Associates and are making the trip.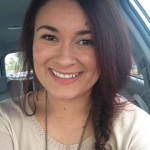 "I am ready to experience something different than the life I am used to now," Kirsten said before she left, "and I cannot wait to see how God uses this to help us grow in our daily lives when we return home."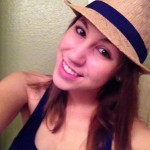 Brittney Cameron, another college student and Viatorian Youth Congress delegate, expressed desire to learn about local families, schools and their daily lives.
"God has blessed me and the other participants with this wonderful experience," she said. "The whole trip is in his hands. I'm ready to go, to take everything in, learn, grow and enjoy every last second."