Chinese dragons, zodiac symbols and red tablecloths, oh my!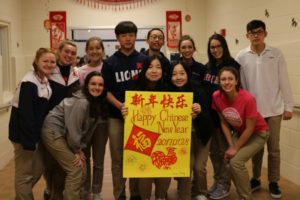 One step into Querbes Hall at Saint Viator High School on Friday and students knew this was no ordinary lunch period.
In fact, students in the Fr. Mark R. Francis, CSV, International Program, as well as those studying Chinese and in the Chinese Club, had immersed their classmates in a celebration of the Chinese New Year.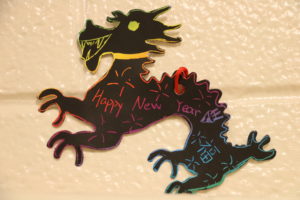 Students found placemats explaining each of the zodiac signs — including the Year of the Rooster — set out on red tablecloths, symbolizing good fortune and joy. Menu options included pot stickers and egg rolls, a beef noodle bowl, sweet and sour chicken, dumplings and a Chinese meat bun (baozi).
"This is awesome," said Nuo Xu '17. "It makes me feel like home."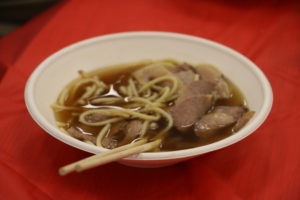 It has been five years since the launch of the Fr. Mark Francis, CSV, International Program at Saint Viator High School. Named for the former superior general — and 1971 alum — the program reflected his years of international study.
The program focuses on a student's needs, enabling them to develop the cultural understanding and performance skills necessary to succeed in academic and social situations.
This year, there are 70 students in Saint Viator's international program, including 50 Chinese students, 16 from Korea, and one each from Colombia, Italy, Mexico and Russia.