Nearly two years after Saint Viator High School established its Rev. Mark R. Francis, CSV, International Program, the school will graduate its largest number of international students.
Among its 250 graduates this spring, 11 are international students — from Brazil, China and South Korea —  living with host families in Chicago's Northwest suburbs and assimilating into Saint Viator's school life and American culture.
"They've been a wonderful addition to our school family," says Principal Eileen Manno, "and contributed greatly to our diversity."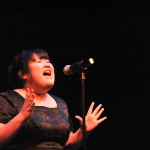 Jenny Lim is one of them. She came to this country from Korea in 2010 knowing little English, but by immersing herself into choir and the school musical, she found her "voice" and now will continue to the University of Texas at Arlington to major in vocal performance.
"It's been life-changing," Jenny said as she approaches graduation. "I've become more positive and full of confidence after attending school here."
Her classmate, James Son, agreed. After leaving Korea to attend Saint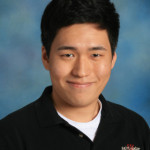 Viator for three years, he described his experience as "joyful," and his teachers agree. James sang in the school choir and helped advance the math team to the state competition this year. He will attend the University of Massachusetts in the fall to pursue an engineering degree.
"I've loved every minute of it," James says. "I also learned a lot from my host family, about the American culture."
Iris Zheng is one of two seniors from China graduating from Saint Viator. She played on its varsity tennis team and also participated in the Math Club, and will attend Fordham University in New York in the fall, to pursue a double major in finance and accounting.
"I wanted to have an American education and my father chose this school," Iris said. "I wanted to go to high school here, so that when I go to college, I'll blend in. I don't want to be an outsider."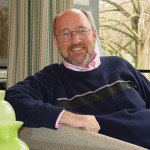 All three students received support from the Fr. Mark Francis International program, which was established in 2012, the last year Fr. Francis served as superior general of the Viatorians. The program reflects his years of international study and service and focuses on a student's needs, and enables them to develop the cultural understanding and performance skills necessary to succeed in academic and social situations.