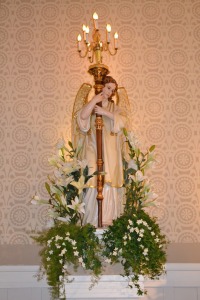 Angel at Maternity BVM Church, Bourbonnais, IL
Did you know that the obituaries of the deceased Viatorians have been posted from the present back to the mid-1970s on the Viatorian website?
To complete this project, the remaining obituaries are being posted weekly by the anniversary date of the deceased. By the end of 2013, the obits of all deceased Viatorians will be available. To date there are about 75 left to do.
Please take a look and keep them all in your prayers!