The annual Founders' Day celebration at St. Mary's Church in Beaverville, IL, took on new meaning this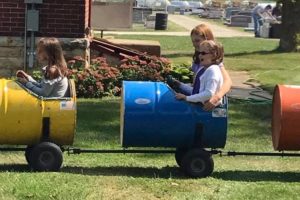 year, when parishioners celebrated the 160th anniversary of the rural parish.
The outdoor festival featured a tractor pull, classic car show and children's activities, along with live music, a farmer's market and craft show. But underscoring all of the popular attractions was the history of the parish and the dedication of its members.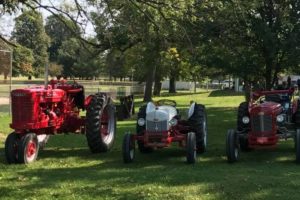 Ten years ago, the 150th anniversary booklet described the milestone as a "symbol of achievement." Through hard times and sacrifice, parishioners have rallied around their majestic stone church, affectionately called the "cathedral in the cornfields."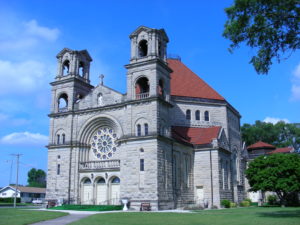 St. Mary's was founded in 1857 by a group of French Canadian families, who traveled down the St. Lawrence River and across the Great Lakes in search of farmland.
The church now serves approximately 100 farm families who continue to work to preserve the church and in 1996 parishioners successfully had it placed on the National Register of Historic Places.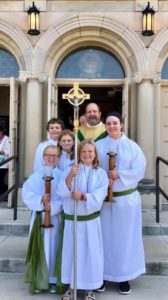 Fr. Dan Belanger, CSV, serves as pastor, carrying on a long history of Viatorians who have led the parish, on and off, since 1882. In leading the St. Mary's community, Fr. Dan continues the legacy set by one of its first Viatorian pastors, Fr. George Langlais, CSV, when he arrived from Quebec.
"With the energy and zeal of a true apostle," the anniversary booklet described, "he revitalized the spiritual life of the parish."