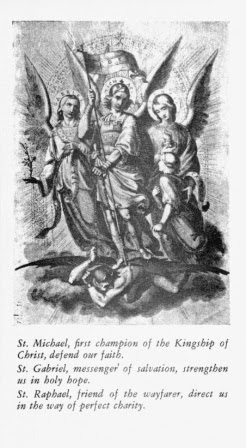 Prayer card to the archangels – published by the Philangeli – date unknown
The Viatorian Community has a tradition of devotion to the angels, especially the guardian angels. On Jan. 10, 1956, His Eminence, Samuel Cardinal Stritch granted permission to the Clerics of St. Viator to establish the Pious Association of the Philangeli in the Archdiocese of Chicago. At that time, Fr. William R. Anson, CSV, was the director.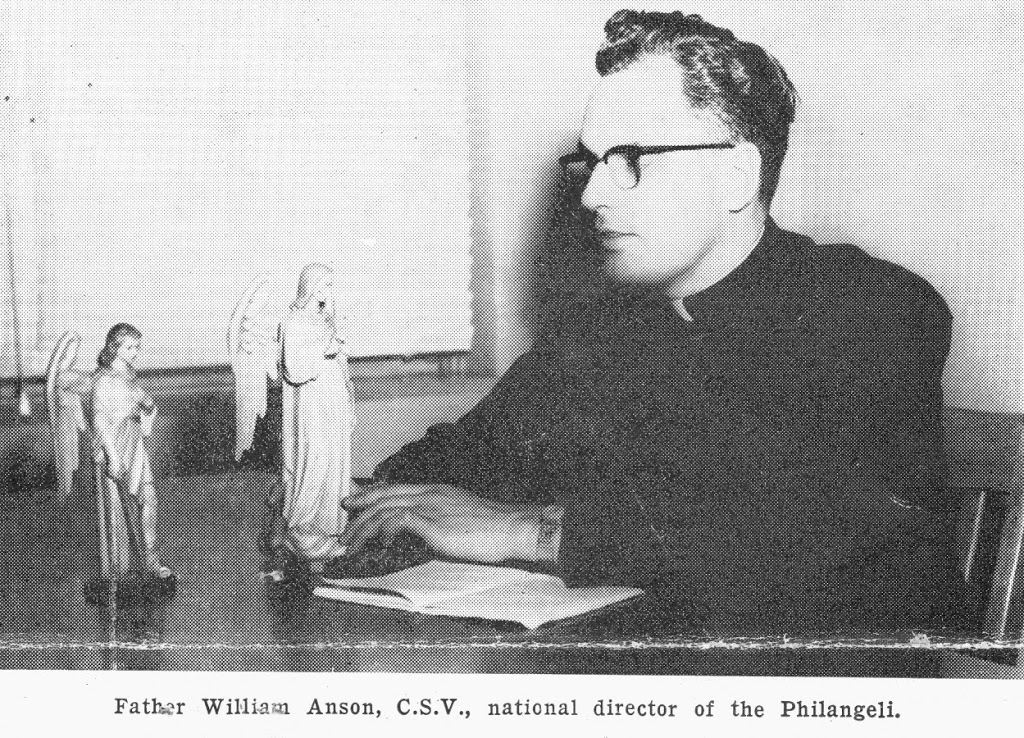 Philangeli, which means Friends of the Angels, was first started in 1949 by two English women, then eventually spread to numerous countries and continents.
Due to limited resources, mailings and publications of the U.S. Viatorian Philangeli were curtailed in 1999, yet a special devotion to the angels remains within the Viatorian Community.