A highlight every year for 6th grade students at St. Viator Parish School is to leave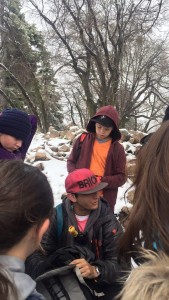 their familiar confines in warm, sunny Las Vegas, and travel four hours up into the San Bernardino Mountains, outside of Los Angeles, for a camp that immerses them in outdoor education and science.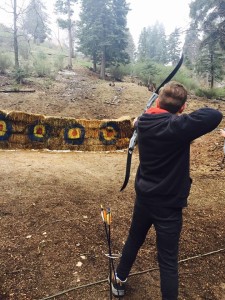 The tradition goes back more than 20 years and the 6th graders always look forward to it. They return each year to Pali Institute, located near Lake Arrowhead, whose mission is all about experiential learning and providing students with learning experiences that go far beyond the classroom walls.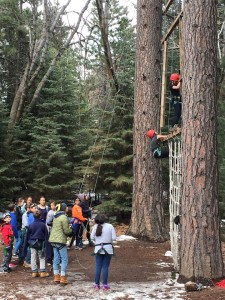 Their chaperones this year included Viatorian Associate Rosy Hartz and Br. Rob Rob Robertson, CSV, who made the trip for the first time to experience the fun-filled week learning of activities.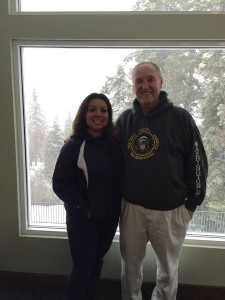 The 60 students participated in survival skills activities, several long nature hikes, archery, high ropes courses, aerodynamics courses, squid dissection, owl waste probing and many, many more fun activities.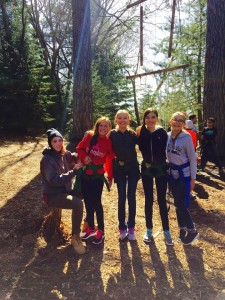 In addition, the Las Vegas students enjoyed the added treat of two, late spring snowstorms which made the experience even more of an adventure. With a little improvising, the staff provided students with grocery bags for their feet and garbage bags to put over their coats.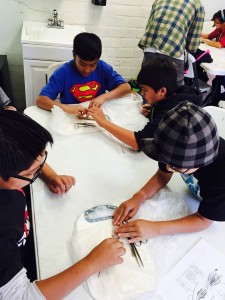 Even the chaperones got involved. Br. Rob and Rosy Hartz began their week with a challenging three-hour nature walk, before experiencing zip lining for the first time.
"It was trip of a lifetime for the students," said Br. Rob. "I'm sure Science Camp will be something they're always remember from their years in junior high."