Five years after Pope Francis released the landmark encyclical, Laudato Si' ("On the Care of Our Common Home"), he is inviting the Church to participate in Laudato Si' Week, May 16-24.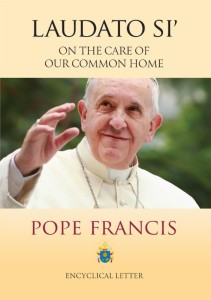 Members of the Conference of Major Superiors of Men are sponsoring a wide range of events that will include resources, advocacy and action, as well as daily online workshops plus a global Day of Prayer on May 24.

Viatorians immediately responded to the encyclical. After its publication, and the mandate to care for God's creation, faith-based discussion groups to formed at several of their institutions. Viatorians gathered in Chicago, in Las Vegas and at the Viatorian Province Center in Arlington Heights to examine ways to respond to Pope Francis' call to action, as part of Catholic social teaching.
Learn more about Laudato Si' Week, sign up for alerts, and access resources in multiple languages here. Laudato Si' Week is sponsored by CMSM's Dicastery for Promoting Integral Human Development.