After 135 years, the devotion to St. Anne continues at the nation's original shrine, located in St. Anne, Illinois.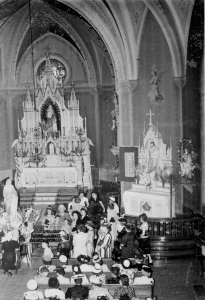 Viatorians have run the historic St. Anne Church since 1920 and as a result, they have continued the tradition started by its French Canadian founders, of holding a novena to the mother of Mary, for nine days leading up to her feast day on July 26.
Back in 1950, on the 70th anniversary of the shrine's founding, the novena drew many of the Viatorian novices to participate, as well as nearly 10,000 people who flocked to the area.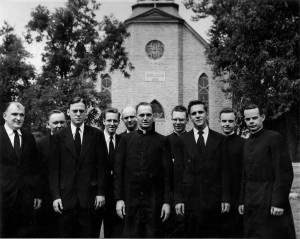 "This is a place of grace, where many have found peace and healing," says Fr. James Fanale, CSV, pastor. "What a wonderful intercession she is for all us who have come to St. Anne, with the sense that she knows just where we are in our lives. With the tender brush of her hand, we are her much loved children."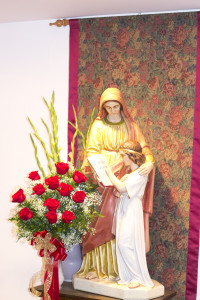 The novena started July 18 and culminates with a series of events on St. Anne's feast day, July 26.
The day begins with a 9 a.m. conference inside the church, examining the theme "Faith and Family: the Seed is Nourished." Viatorian Associate Marilyn Mulcahy will lead the discussion.
At 10:30 a.m. an outdoor Mass will take place, with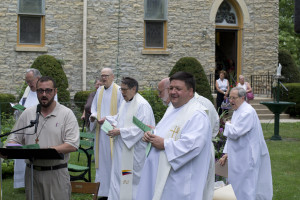 anointing of the sick, and followed by a procession through the neighborhood of the shrine relic of St. Anne.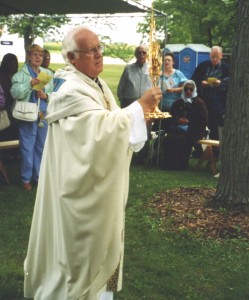 Parishioners will provide a broasted chicken dinner in the church hall, with sandwiches available on the grounds, from 11 a.m. to 1 p.m.
During the lunch hour, the Children's Hour will take place, as well as a trio playing familiar Marian hymns in the church, beginning at 1 p.m. Visitors may also peruse the booths filled with religious articles, regionally cut flowers and perennials from the parish gardens.
A closing festival Mass will take place at 2 p.m.