Excitement is in the air! It has been five years since Viatorians opened a second school in Colombia, this time in the city of Tunja, and upon reaching this milestone, there was much to celebrate.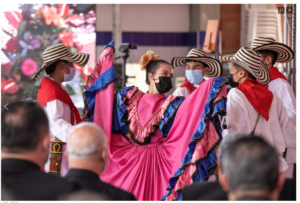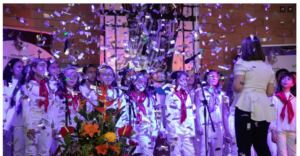 Set amid the Eastern range of the Colombian Andes, the school features all the qualities of a Viatorian education, namely one that is faith-based, co-educational, bilingual and pastoral, with professed Viatorians on its faculty and staff. What's more, it is on its way to achieving full recognition as an International Baccalaureate School, setting it apart from other private schools in the Boyacá region of central Colombia.
The Viatorian charism can be felt throughout the school. For starters, Fr. Pedro Herrera, CSV, serves as president. He attended Colegio San Viator in Bogotá and was the first religious vocation to come out of the school. Joining him on the faculty are Fr. Fredy Contreras, CSV, who serves as vice president of the school, while Br. John Avellaneda, CSV, works in Campus Ministry and Br. Juan David Ramirez, CSV, teaches mathematics.
Images of St. Viator and the Venerable Louis Querbes, founder of the Viatorians, are prominent throughout the school. In June, these Viatorians dedicated a fountain at their personal residence, dedicated to Fr. Daniel Hall, CSV, Provincial, and his Provincial Council, as a way to thank them for all of their support.