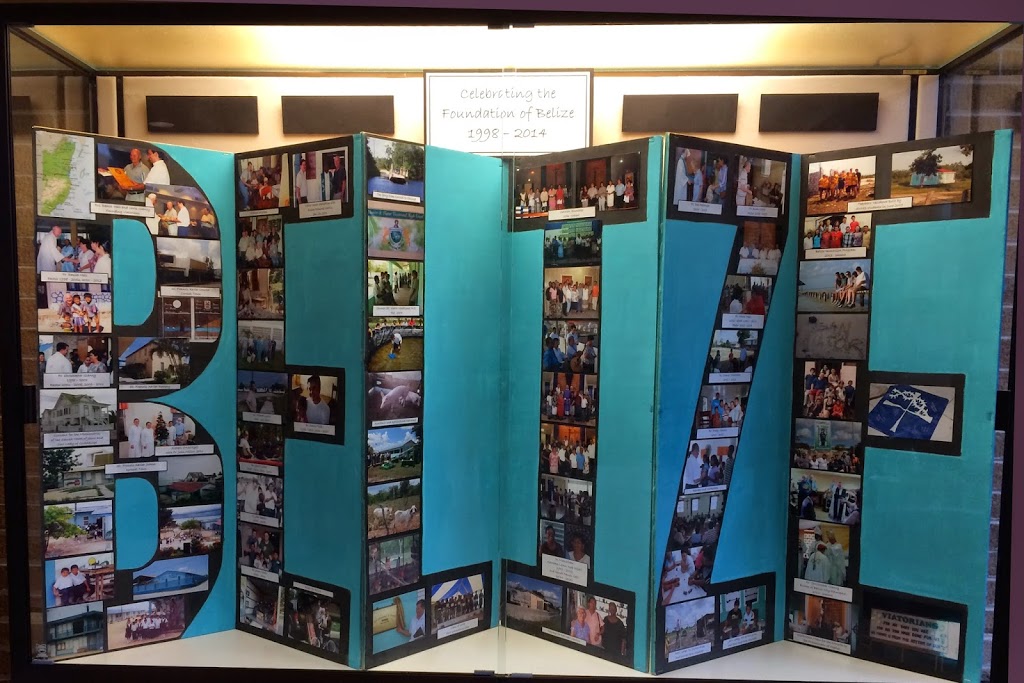 The latest display at the Province Center in Arlington Heights is dedicated to the years that the Viatorians spent in Belize. The large graphic letters spell out BELIZE and are filled with photos from the beginning in 1998 to the transfer to the Franciscans of Mexico in 2014.
Many ministries are represented, including the bikes to Belize program, medical missions and the Belize Immersion program – to name a few. Also, all the Viatorian priests and brothers, who served there over the years, are represented.
The Viatorian associates, members since 2006, are also included in the display and remain in Belize today to continue their ministries in the name of Fr. Querbes and St. Viator.
The exhibit will be available for viewing all summer. Please stop by to reminisce or learn about the Foundation of Belize!