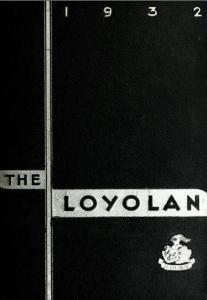 Courtesy of luc.edu/alumni/yearbooks
Loyola, the magazine of Loyola University, has an article in the Fall 2011 issue on p. 43 announcing that the Loyola yearbooks are now available online. Many Viatorians attended and/or graduated from Loyola University, Chicago – so just passing this news along.
The site allows you to browse and search within each book. Give it a try and see if you can find yourself or a classmate! Other Loyola books and magazines have been digitized and are available at the same site.