Viatorians have been involved in Catholic education since they arrived in this country, more than 150 years ago. As dedicated educators of the faith, they have worked to provide religious formation and academic excellence to young men and women, both at Saint Viator High School for more than 50 years, and Cristo Rey St. Martin College Preparatory High School for 15.
In Illinois, they also continue to support St. Viator School in Chicago, Bishop McNamara Catholic School in Kankakee and Alleman High School in Rock Island.

Now, supporters can help them advance their mission to make Catholic education affordable through the Illinois Tax Credit Scholarship Program.
Enacted in 2018, the so-called "Invest in Kids," or the Illinois Tax Credit Scholarship Program, allows individuals and corporations to donate to a Scholarship Granting Organization (SGO) – whose primary aim is to give scholarships to qualifying students. For their generous donation, they will receive a 75 percent credit on their Illinois state taxes in return. Specifically, donors receive credit off the net tax due, not a deduction off income.
In addition, individual donors may direct their donations to a specific institution in Illinois, such as Saint Viator High School or Cristo Rey St. Martin, or any of the other schools Viatorians support — in Illinois. Corporations may not direct their donations to a specific school, but they can direct contributions to a specific region.
After just one year, 15 students have been able to attend Saint Viator High School who otherwise would not have had the opportunity, says Tom Ramsden, vice president of development. This year, more than 50 families have qualified and are on the waiting list for a scholarship.
"Thanks to generous investors that designated their donation to go to Saint Viator High School, the lives of these 15 young adults have been changed forever," Ramsden says. "The more people invest in this program, the more lives that will be changed."
Preston Kendall, president of Cristo Rey St. Martin College Prep, says 176 families from his school have qualified or are on a waiting list for a scholarship.
"In many low-income communities, families who want a faith-based educational option for their children are shut-out due to unaffordable high tuition," Kendall says. "The Illinois Tax Credit Scholarship Program gives these students a chance at better options.
"It evens the playing field, regardless of economic circumstances," he adds. "This program's success is completely dependent upon generous donors making the effort to designate funds to create options."
The Illinois Tax Credit Scholarship Program has a cap of $100 million in donations, or $75 million in tax credits.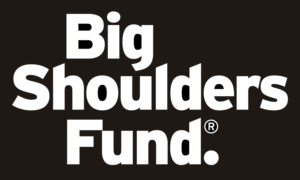 "Last year, in its first year, roughly $45 million was donated, leaving a lot of unused cap," says John Moran, Patrons Program Senior Director for the Big Shoulders Fund in Chicago.
The Big Shoulders Fund — https://bigshouldersfund.org/ — and Empower Illinois — https://empowerillinois.org/ are the two SGOs that the Archdiocese of Chicago recommends to donors.

"There are lots of kids that want to go to Catholic schools, but they just can't afford it," Moran says. "Here's a way people can help them — and get a tax benefit for doing it."