Saint Viator High School's class of 1966 returns this weekend for its historic 50th reunion. It is only the second class to have attended the school all four years, and its spirit was contagious.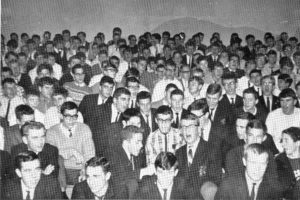 The class included 186 graduates and among them are lawyers and doctors, as well as an Army general, a front office executive of the Milwaukee Bucks — and a priest.
Fr. Richard Rinn entered the Viatorian Novitiate a little more than one month after graduating from Saint Viator. He would return to his alma mater, first as a teacher in 1971 and again in 1998 as its president.
Next year, Fr. Rinn will celebrate 50 years of religious life. He has advanced the Viatorian charism wherever he has gone.
His years in the community have taken him from Saint Viator High School to Bishop Gorman High School in Las Vegas, where he served as a teacher and counselor before joining the administration as assistant principal, principal and president.
Fr. Rinn now serves as pastor of St. Viator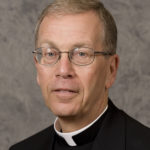 Catholic Community in Las Vegas, where he has ministered since 1999. The parish includes more than 2,000 families and nearly 600 children in its school.
His duties as pastor prevent him from attending his reunion, but his love of his alma mater stays with him. He is, a lion for life.