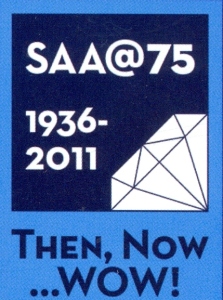 The Society of American Archivists (SAA) held it's 75th annual meeting at the Hyatt Regency Hotel in Chicago last week, August 22-27, 2011. I only attended on Friday August 26th, but it was a full, informative and fun day!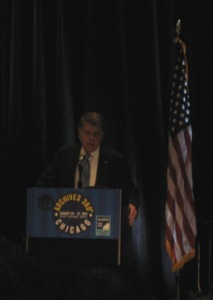 David Ferriero, archivist for the United States
speaking at the 75th annual SAA meeting

The plenary speaker on Friday was
David Ferriero
, the 10th archivist of the United States. Ferriero addressed the crowd regarding today's issues that not only affect the
National Archives and Records Administration
(NARA), but all archives – that being the digital challenges we all face. Many presentations throughout the day touched on these very issues – digitization for access and preservation and electronic records management. Very timely!

In the evening was the SAA Awards Ceremony.
Malachy McCarthy
, president of the
Chicago Area Religious Archives
(CARA) was the recipient of the Sister Claude M. Lane, O.P., Memorial Award for Outstanding Contributions to the archives profession. The CARA steering committee nominated Malachy for the award and all CARA members are so proud of him! He truly deserves it!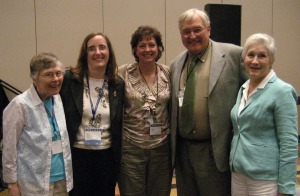 Malachy McCarthy, president of CARA, joined by CARA members,
Joella Cunnane, Diane Pugh, Joan Sweeney and Marcia Stein at the SAA Awards Ceremony.