The Parish Center at St. Viator Catholic Community in Las Vegas has transformed itself into an explorer's dream this week, complete with hidden ruins, ancient caves and dense jungles.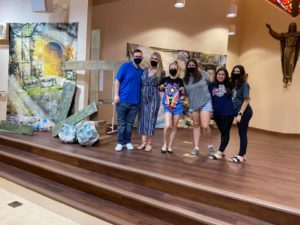 It's all part of this summer's edition of Vacation Bible School, as campers discover God's greatest treasure isn't diamonds, gems or gold, it's them. Fittingly, the week's theme is "Treasured: Discovering You're Priceless to God."
Associate Rosy Hartz — now in her 20th year of youth ministry at the parish — is leading the expedition, with the help of more than two dozen teen leaders who are devoting their week to accompanying younger children in the parish.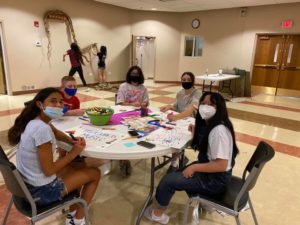 "The leader turnout has been amazing," Rosy says.
Young campers rotate through different stations, where they dig into action-packed, faith-filled adventures every day. Yet, embedded in each activity is a different Bible verse that is reinforced throughout the day.
Consider the first day's verse, from Psalms (139:1): "Oh, Lord, you have examined my heart and know everything about me." From there, they read from Samuel about how God identifies David as the future king. The take-away: God knows you. The rest of the week builds from there.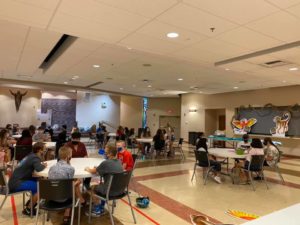 "The youth leaders run everything," Rosy says, "and the children love it."
Whether they know it or not, getting so many high school and college-aged teens involved with leading the week reinforces the mission of a Viatorian-run parish: to build up communities where faith is lived, deepened and celebrated.