Two of the best known liturgical musicians — in the world — performed at St. Viator Parish in Chicago, during an evening concert and workshop the following day.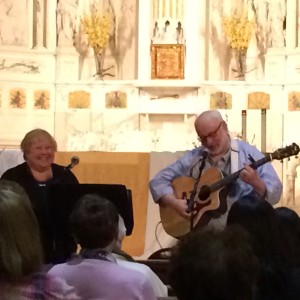 Amid the setting of the historic 125-year old St. Viator Church, on Chicago's west side, David Haas and Lori True performed their spiritual and uplifting music.
Both are prolific liturgical music composers, whose work can be found in any Christian hymnal. Some of Haas' hymns include "Blest Are They," "You Are Mine" and "Now We Remain," but he has produced more than 45 collections of original music. True's are slightly more contemporary, but no less moving.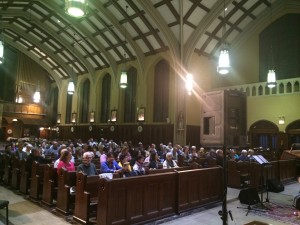 They came at the invitation of Evan Snyder, St. Viator music director, who serves as a leader during their  workshop, Music Ministry Alive,  held every summer on the campus of St. Catherine University in St. Paul, MN.
"One choir member remarked that, at least one in every 10 songs we sing at St. Viator has been written by David or Lori," Snyder said. "It is easy to see how influential their music has been for our parish, whether worshipers are aware of it or not."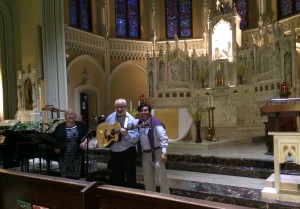 Their presentation included a mix of well known hymns and more recent ones, and prompted many in the audience to sing along.
"Their songs offered challenging, inspiring and nourishing messages for all who gathered for this special and uplifting event," Snyder added. "I'd say everyone who attended, left on a spiritual high."