Viatorians are joining members of the Conference of Major Superiors of Men in urging Congress to welcome those seeking asylum in the U.S. and to focus any federal spending related to asylum seekers on meeting humanitarian needs and addressing the root causes of migration rather than on dangerous policies such as "Remain in Mexico."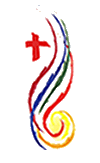 Asylum seekers are migrants who flee their homes because of a fear of violence or persecution. U.S. and international laws state that anyone has a right to apply for asylum in the United States. However, recent changes in U.S. immigration policy are preventing asylum seekers from waiting for their hearings in safety in the United States, instead forcing them to wait in locations in Mexico where they face violence, extortion, sexual assault and kidnapping.
This "Remain in Mexico" policy violates domestic and international law by sending asylum seekers to dangerous conditions without an adequate screening process, effectively denying them access to lawyers and interpreters and preventing many from receiving a fair day in court. More than 55,000 asylum seekers have already been sent to Mexico under this policy.
As religious, we know that Jesus encouraged us to welcome the stranger as we welcome Jesus himself. Instead of turning away people seeking safety, we should be looking for ways to offer greater support.