Catholic religious men and women in Mexico have issued a call for support, both in the form of direct,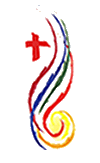 protective and pastoral accompaniment and in the form of financial resources. There are additional large groups coming from Central America.
This is a time for courage. This is a time for more completely exposing the mass injustice and violence toward migrants. This is a time for embodying a "nonviolent moment" which unleashes creative energy into the situation.
In response, to the U.S. Border Patrol throwing tear gas at migrants trying to enter, the Conference of Major Superiors of Men has listed tangible ways to stand in solidarity with those seeking asylum. Such actions range from physically accompanying them to advocating and organizing within your community.
Other responses include joining a pair of events planned at the San Diego/Tijuana border, including a Faith Convergence on Dec. 10and a Posadas on Dec. 15. Details forthcoming.
To read the entire Justice and Peace Alert, from CMSM members, click here.