People from across the state of New York are arriving in Albany this week to push passage of the New York Taxpayer and International Debt Crises Protection Act this session (A2970/S4747). Daily vigils began today outside the Senate and Assembly Chambers inside the New York State Capitol Building.
The bill would require predatory "vulture" funds and private lenders to participate in debt relief for developing countries is moving through the New York State legislature. The New York Taxpayer and International Debt Crises Protection Act (A2970/S4747) cleared the Judiciary Committee of the Assembly with a bipartisan vote. Observers note that this is the first global debt relief bill to move in the New York legislature in almost 20 years.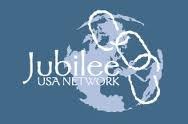 "The Governor, the Assembly Speaker and Senate Leader have to make a choice between some of their donors and a growing religion and labor coalition advocating for more than 60 countries in severe debt crises," said Eric LeCompte, Executive Director of the development organization Jubilee USA Network. "Too many developing countries can't provide food, healthcare and education for all of their people. The bill can help New Yorkers struggling with the cost of food. A decision can't wait and New York's leadership must get the bill to the floor for a vote this week."
Viatorians are monthly supporters of JubileeUSA. They stand in solidarity with the New York AFL-CIO, the New York State Catholic Conference, the New York Council of Churches, New York AFSCME, Oxfam America, Bread for the World, Puerto Rico's religious leaders, Jubilee USA Network and African, Asian and Latin American Development Organizations, who are among hundreds of organizations supporting The New York Taxpayer and International Debt Crises Protection Act (S4747, A2970).
Unions, religious bodies, diaspora groups and development organizations are leading the New York debt relief campaign in support of S4747 and A2970. They support this legislation to address inflation, high US food costs and the reality that developing countries need debt relief as quickly as possible.