In a Washington Post report Wednesday, leading U.S. bishops escalated their criticism of the Trump administration's immigration policies, calling new asylum-limiting rules "immoral" and rhetorically comparing the crackdown to abortion, by saying it is a "right-to-life" issue.
Viatorians support the bishops, in light of their work with immigrant families and young men seeking asylum, as well as believing in the sacred right of families to remain together.
The Bishops' remarks came during their biannual meeting in Fr. Lauderdale, and they came on top of other Trump White House moves that they oppose. Those include ending a program that protected from deportation the Dreamers — young undocumented immigrants brought to the U.S. as children — and reducing significantly the number of refugees allowed into the United States.
"At its core, asylum is an instrument to preserve the right to life," said Cardinal Daniel DiNardo, president of the U.S. Catholic Conference of Bishops in a statement Wednesday.
"The Attorney General's recent decision elicits deep concern because it potentially strips asylum from many women who lack adequate protection.
"These vulnerable women now will fact return to the extreme dangers of domestic violence in their home country," he added. "This decision negates decades of precedents that have provided protection to women fleeing domestic violence."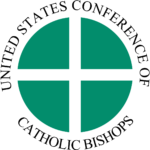 The statement also condemned the "continued use of family separation at the U.S./Mexico border as an implementation of the administration's zero tolerance policy. Our government has the discretion in our laws to ensure that young children are not separated from their parents and exposed to irreparable harm and trauma. Families are the foundational element of our society and they must be able to stay together."