Despite the president's recent executive order, the administration continues to prosecute and indefinitely detain asylum seekers, and families remain at risk of being separated. We must continue to fight for children and parents seeking safety in the United States. Here are four ways you can help: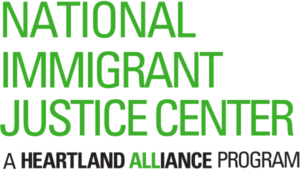 JOIN THE MOVEMENT: Join us for the Families Belong Together march in Chicago this Saturday, June 30 at 11 a.m. at Daley Plaza. If you're not in Chicago, there are more than 600 events happening nationwide on Saturday–find a Families Belong Together event near you.
SHARE THE STORIES: Watch NIJC clients and mothers Olga and Marbel on CNN talk about the trauma of being separated from their children at the border. Then share their stories with your networks.
FREE THE MOTHERS: Contribute to the fund to help three detained mothers who have been separated from their children so they can call their children and post bond to be freed from jail. NIJC is representing Olga, Marbel, and Morena.
4. CONTACT CONGRESS: Tell your members of Congress to cut funding to jail families and those seeking safety in the United States!