Viatorians are solidarity with the U.S. Catholic Conference of Bishops, and locally with Cardinal Blase Cupich of the Archdiocese of Chicago, in support of their national call-in day for the protection of Dreamers.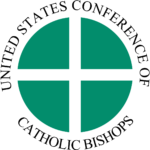 "The U.S. bishops are asking us to speak out today," says Fr. Corey Brost, CSV. "We join with Catholics around the nation in taking a moment today to call Congress to push for passage of legislation that will offers Dreamers a path to citizenship."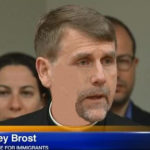 Fr. Corey adds that making these calls is critical to helping the nearly 1.8 million Dreamers, or young people who were bought into the United States by their parents as children. They may face deportation as soon as March 6, unless Congress reaches a bipartisan deal to protect them.
Here's what to do:
1.) Please call 855-589-5698 to reach the Capitol switchboard and press 1 to connect to your Senator. Once you are connected to the Senator's offices, please ask the person on the phone to deliver this simple message to your legislator: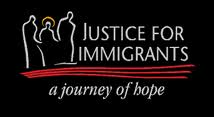 "I urge you to support a bipartisan, common-sense, and humane solution for Dreamers:
Protect Dreamers from deportation and provide them with a path to citizenship.
Reject proposals that undermine family immigration or protections for unaccompanied children. As a Catholic, I know that families are not chains, but a blessing to be protected.
Act now to protect Dreamers, our immigrant brothers and sisters."
2.) Next, please call 855-589-5698 to reach the Capitol switchboard one more time and press 2 to connect to your Representative. Once you are connected to the Representative's offices, please ask the person on the phone to deliver this simple message to your legislator:
"I urge you to support a bipartisan, common-sense, and humane solution for Dreamers:
Protect Dreamers from deportation and provide them with a path to citizenship.
Reject proposals that undermine family immigration or protections for unaccompanied children. As a Catholic, I know that families are not chains, but a blessing to be protected.
Act now to protect Dreamers, our immigrant brothers and sisters."