Connie Licon, executive director of the Kankakee County Museum described it as a
"miracle" when a rare sculpture of Abraham Lincoln's hand was found, 14 months after it had been stolen.
The discovery took place in a pew at St. Rose of Lima Church in Kankakee, where Viatorians have served as assistant pastors on and off for 75 years. Currently, Fr. Fredy Santos, CSV, leads the Hispanic ministry at the parish and says Mass there twice a week.
Interestingly, the discovery took place on Lincoln's birthday and in a church which places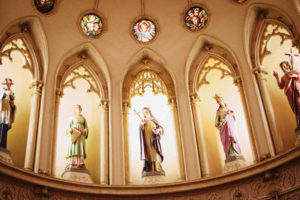 great emphasis on statues. Sculptures of the saints encase the sanctuary in a half dome.
Fr. Santos had just said Mass on Saturday night and the next afternoon, an usher at the church found the large plaster cast of the hand in a bag.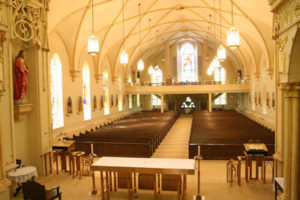 The missing hand is the work of George Grey Barnard, a 19th Century sculptor who spent much of his childhood in Kankakee — including around the time of Lincoln's assassination in 1865, which is when Viatorians first arrived in the area.
Barnard went on to devote a large part of his career sculpting Lincoln before Barnard's death in 1938. The hand sculpture was displayed along with other renderings of Lincoln in a wing of the county historical museum built specifically to showcase Barnard's work.
The hand now rests back in its original exhibit, with added security measures added to the museum, while parishioners at St. Rose of Lima Church have returned to their normal routines, though still glowing from having played a role in the "miracle" discovery.