The Viatorian Community joins with the National Religious Campaign Against Torture, as well as the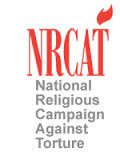 leaders of 38 other faith denominations — representing 30 million church members in opposing the nomination of Ms. Gina Haspel as director of the CIA, because of her record on torture.
In a letter delivered to every U.S. senator, Jim Winkler, the President and General Secretary of the National Council of Churches wrote: "Confirming Haspel will be widely understood as a message that the U.S. accepts torture and it will be used by tyrants and dictators to justify both torture and a legion of other human rights abuses…I pray that you and your colleagues will consider the deep cost of promoting someone who supervised torture to be the CIA Director and will ultimately choose to oppose this nomination." For the full text of the letter, see http://www.nrcat.org/ncc-letter-haspel-nomination.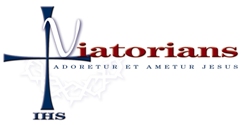 Eight different national Catholic organizations also weighed in, writing that "using basic moral standards for human dignity disqualifies her [Haspel] from leading the agency" and that confirming Haspel "would also be understood as a message of support for torture by our President – who has repeatedly stated his personal interest in restarting the torture program." They also noted that if Haspel is confirmed, "American Catholic pastoral and humanitarian aid workers would be distrusted and endangered." For the full text of the letter, see http://www.nrcat.org/catholic-letter-on-haspel-nomination.