Viatorian Associate Hector Obregon-Luna directs religious education and youth ministry at St. Viator Parish in Chicago, but he also helps direct retreats for the Chicago Archdiocese and participates in its music ministry.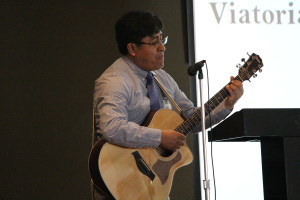 Hector is a graduate of Catholic Theological Union, who is committed to involving the family in educational programs and heightening the vibrancy of St. Viator's multicultural congregation.
But his commitment to living out his faith began as a child growing up in Peru, where a visiting missionary priest made a lasting impact on his life.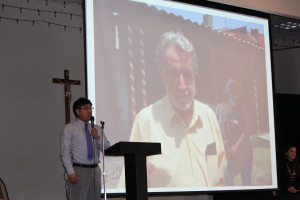 Hector told that story during a Celebration of Consecrated Life, hosted by the Archdiocese of Chicago and led by Archbishop Blase Cupich. He was one of a select group of people tapped to give testimonials about how consecrated men and women had positively impacted their lives.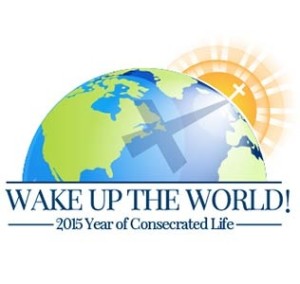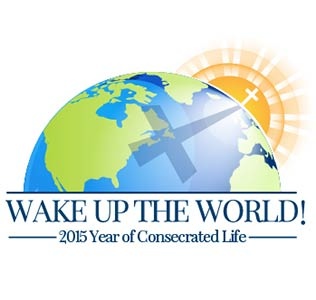 More than 500 people attended the Mass and reflection, including members of the Viatorians, who are committed to heightening the Year of Consecrated Life, as declared by Pope Francis.
"I want to say one word to you and this word is joy. Wherever consecrated people are, there is always joy!" ~Pope Francis