People across the country are learning about the Las Vegas Golden Knights and the team's unprecedented trip to the Stanley Cup Finals. They enter tonight's game against the Washington Capital's, up 1-0.
The Viatorians — who have served in Las Vegas for nearly 60 years — purchased season tickets for the expansion team last fall, before the team began its inaugural first season in October. But they have come to love the team for more than its exciting, fast-paced style of play.
"Right from the start, the team's vision was to become involved in the Las Vegas community," says Associate Dan Schwarz, who formerly worked for the Henderson Chamber of Commerce in suburban Las Vegas. "They talked to business owners and took players into schools to build their fan base."
On the night of Oct. 1, when the mass shooting occurred in Las Vegas, the Golden Knights were playing an exhibition game and since that night, Schwarz adds, the community has turned to the Knights in their healing process.
Schwarz now heads up the communications and community outreach efforts for the new Cristo Rey St. Viator Las Vegas College Prep, and he is hoping to land the Golden Knights organization as one of the school's corporate sponsors.

"We already have our minor league baseball team (the Las Vegas 51s) signed up as a corporate work sponsor, so we're hoping to do the same with the Knights," Schwarz adds. "One of the Cristo Rey schools in Chicago has a great partnership with the Blackhawks, and we're hoping to model that."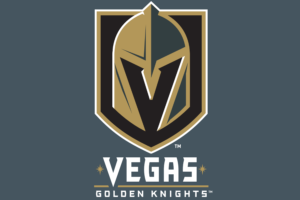 Either way, the benefits of the Golden Knights in Las Vegas are building — and not just with tourism dollars and hotel stays.
"No one expected them to be as big as they are," Schwarz says, "but it's remarkable how much the community has come together around the team. We're all reaping the benefits."