Viatorians have stood behind Cristo Rey St. Martin College Prep since the day it opened in 2004, when Fr. Charles Bolser, CSV, served as its founding president.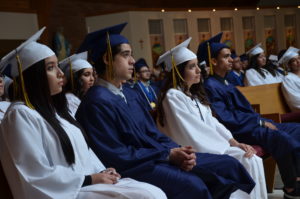 The school has continued to grow, and Viatorians have served on its faculty and staff, as part of their support of educating young people of limited means become men and women of faith, purpose and service.
Most recently, Fr. Corey Brost, CSV, celebrated the baccalaureate Mass June 3 at Most Blessed Trinity Church in Waukegan.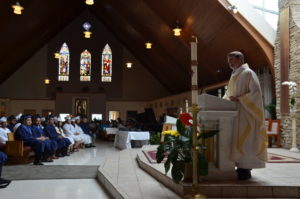 The school continues to be a beacon of hope for families in North suburban Waukegan. Of its 94 seniors, all 94 graduated. What's more, the school had a 98 percent acceptance rate to Bachelor's programs.
In all, the seniors drew more than $25 million in scholarship offers. College choices included College of the Holy Cross, Dominican University, Marquette University, St. John's University, Washington University in St. Louis and Xavier University, to name just a few.