With the exciting, last second swoosh by Loyola guard — and Chicago native — Donte Ingram, the Ramblers advanced to Saturday's second round of the NCAA tournament.
Cheers rang out at pubs and bars across Chicagoland — and in the retirement wing of the Viatorian Province Center, where nearly all of the residents earned their undergraduate degrees from Loyola.
"It was high-fives all around," says Br. Don Houde, CSV, who ironically went to DePaul University.
Fr. John Van Wiel, CSV, summed it up this way: "For all the Viatorians who went to Loyola, and there were a lot of us, we're cheering for the Ramblers."
By his estimate, most of the Viatorians who entered the community after 1945, earned a degree from Loyola, and all of the Viatorians who entered after 1960 attended Loyola.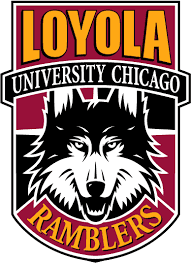 Some were even lucky enough to be there during 1963, when the Ramblers went to the final four — and won the NCAA championship, beating the Bearcats from Cincinnati.
"Rah! Rah! Cheer for Alma Mater Laud her sons so true. Onward to victory, Loyola U."