The Viatorian Community in France — the birthplace of the congregation — welcomed its newest member Nov. 9, when Br.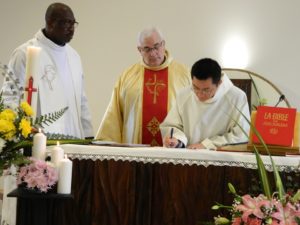 Joseph de la Joie, CSV, professed his first vows. He concluded his novitiate year by professing his vows of poverty, chastity and obedience for a period of three years.
He is the 10th Viatorian — this year — to profess first vows, joining those in Colombia and Haiti. Add in the three religious brothers who made their perpetual vows in the Ivory Coast and two new priests who were ordained in the West African country of Burkina Faso, and it demonstrates how much the Viatorian Community is growing worldwide.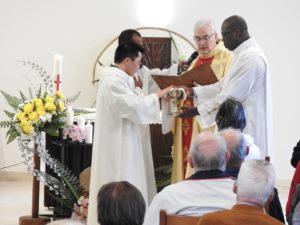 Fr. Peirre Demierre, CSV, Superior of the Province of France, presided at the Mass and received Br. Joseph's vows on behalf of Fr. Robert M. Egan, CSV, Superior General. Viatorian brothers, associates and priests, as well as Br. Joseph's family and friends all were on hand to witness this joyous occasion.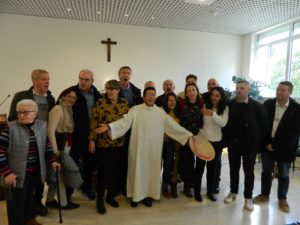 The celebration took place at the Welcome House of St. Joseph, located in the medieval city of Rodez in the south of France. The region is home to more than 30 Viatorian associates and professed.
Nestled in the foothills of the Pyrenees, Rodez features the historic Notre Dame Cathedral, built in the 11th century, old world markets and the beautiful Aveyron River.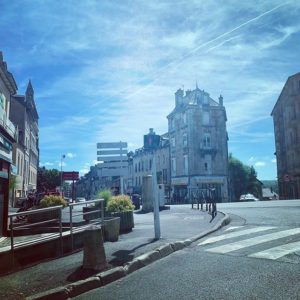 At the conclusion of the Mass, those on hand gave thanks to God through the Venerable Louis Querbes for this new vocation, and they continued to pray for more men to join them.