In light of the Trump administration's scaled up efforts to separate children from their parents when they come to the border fleeing violence and seeking help, the Conference of Major Superiors of Men has issued a statement calling for this practice "immoral" and it must desist.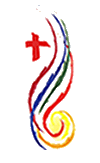 The Viatorians — as members of the CMSM and as religious leaders — stand in solidarity with this position.
"While every nation has a responsibility to ensure its borders, Jesus calls us to welcome the stranger and to care for the most vulnerable (Matthew 25)," the statement reads. "The administration's policy of separating families and prosecuting asylum seekers is immoral."
The statement further calls for this policy to end and for participants charged with enforcing it, to withdraw their cooperation from these unjust orders, including individuals in Border Patrol, Immigration and Customs Enforcement (ICE), and the Department of Homeland Security, especially Catholics in these institutions.
"The power of a community resides in the spiritual guidance of the Spirit and in the cooperation of the people," the statement concludes. "If we allow the Spirit to guide us and we refuse to cooperate in injustice, then the leaders cannot implement this policy of separating children. We have the power if we choose to use it."