If you host it, they will come.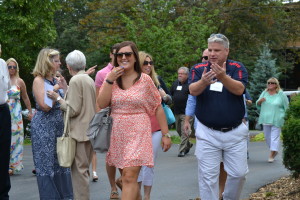 A new spin on the old adage turned out to be true, when the Viatorian Community threw open the doors of its Provincial Center in Arlington Heights, and more than 200 people turned out. They included neighbors, alumni of Viatorian schools, vendors, benefactors and members of the general public, all curious to see what goes on inside the building and its grounds.
"Our children were educated by the Viatorians, and now some of our grandchildren," said Marge Foreman of Arlington Heights, in attendance with her husband, Joe. "We had to come."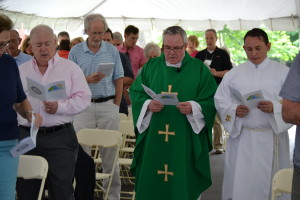 The day started with an outdoor Mass, celebrated under a tent and within eyeshot of the original farmhouse that stood on the property when the Viatorians purcha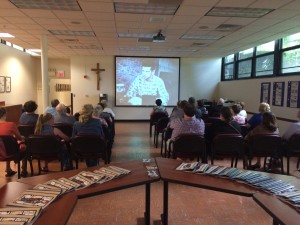 sed the farm more than 60 years ago.
"In this Year of Consecrated Life, we are asked by Pope Francis to 'Wake up the World,' " said Fr. Thomas von Behren, CSV, provincial, during his homily. "During this special year, Pope Francis asks us to listen to those who have given their lives to a life of service — and to being a religious."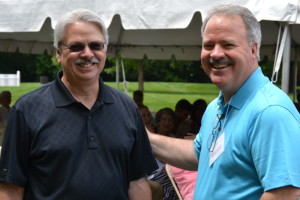 Visitors explored the Provincial Center and looked over historical displays from its early days as a novitiate, and took in a movie, The Search, narrated by Hollywood actor, Pat O'Brien, about discernment and the Viatorian Novitiate. They also met Viatorian associates, brothers and priests, who described some of their current ministries.
"This property has developed over time, from a novitiate that was teeming with young novices," Fr. von Behren added, "to the religious community that it is today — made up of men and women, still called to education and to serve those accounted of little importance."