Nearly four years have passed since  Viator House of Hospitality opened its doors as an alternative to detention for young immigrant men awaiting asylum hearings. The ministry will reach its fourth anniversary on Jan. 17.
While the home has drawn national attention and
served as a model for other communities, the Viatorians who run it count the number of young men they have welcomed over those years — 68 — as their biggest success.
"So much pain, confusion and suffering have filled our nation and world since last year," Fr. Corey Brost, CSV, Executive Director, said to supporters, "but in the midst of it, because of you, we still offer peace and calm, hope and healing."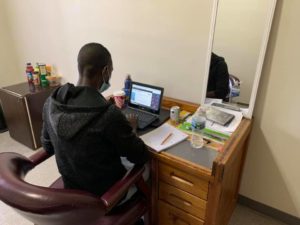 Fr. Corey works closely with Br. Michael Gosch, CSV, Director of Programs and Housing, whom he credits with having the original vision to begin this ministry of accompaniment.
"We're just grateful for the ability to provide hospitality to young people in such need," Br. Gosch says simply.
Viator House, located in the Chicagoland area, is an international, interfaith community that includes a dedicated staff. Take a look at its numbers:
• 70 plus volunteers who tutor, drive, mentor, advise and staff the house.
• 20 faith communities and two civic organizations who formally partner with the organization.
• 557 donors who show boundless generosity. In fact, those donors contributed $45,000 to our end-of-the year campaign in December.
• 21 gifted and resilient participants — the current residents — from 10 nations who continually amaze staff and volunteers by their drive, inner strength and character.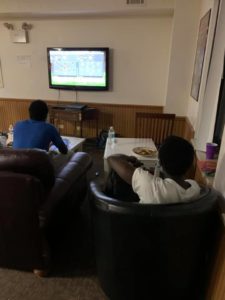 "Since opening on Jan. 17, 2017, we have welcomed 68 men from 19 nations," Fr. Corey says. "All have attended school and/or worked, many doing both. We have celebrated high school graduations with 10 of them, with three more graduating this year.
"We have helped five begin college careers, and have reunited more than 15 with family members in the U.S.," he adds. "And we have watched in admiration as they find jobs, work hard and send thousands of dollars to family members in Asia, Africa and Central America who need medical care, money for school or emergency assistance."
Find out more about Viator House of Hospitality, including its missions, ways to volunteer and opportunity to support it financially, here.