Don't look now, but 65 children at St. Thomas More Catholic Community in Henderson, NV became hands-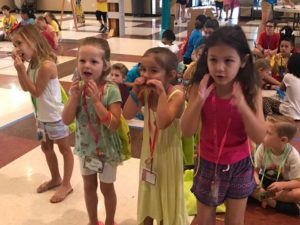 on inventors during last week's Vacation Bible School, where they discovered they're lovingly crafted by God — and built for a purpose.
The parish center transformed into an interactive workshop, where preschoolers through fifth graders experienced different work stations every day, filled with vibrant colors, dynamic decorations, and all sorts of gadgets and gizmos.
Embedded in each day was a different Bible theme, says Associate Juliann Dwyer, religious education director at the parish.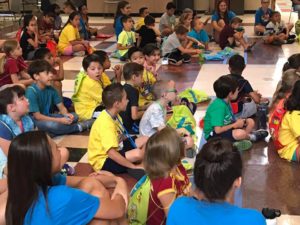 "There were some incredible Bible-learning experiences for the kids," she says, "where they got to see, hear, touch, and even taste God's goodness.
"Kids participated in team-building games,  and learned cool Bible songs," Juliann adds, "that helped demonstrate how faith flows into real life."